Having bought the 70 series Land Cruiser as an overlanding vehicle it was quite clear to us that this project is gonna keep us busy for years to come. Especially as it's quite basic coming straight from the factory. The current idea is to keep the factory suspension and wheel setup stock for as long as possible. Our priority is to make the Toyota more comfortable whilst driving. Meaning the interior will get some very important upgrades first. This blog post is a display of all the important modifications we installed in our Land Cruiser.
Exterior modifications
70 series Land Cruiser anniversary grille
In 2021 Toyota released the 70th-anniversary edition of the 70 series Land Cruiser. One of the top features was a special edition grille. With a modern shape and classic white Toyota lettering, we had no option other than to get one. After some weeks of searching on local auction sites, we finally found and purchased it. It was brand new, but the outside color didn't match the car, so we had to repaint it from beige to black. It turned out great!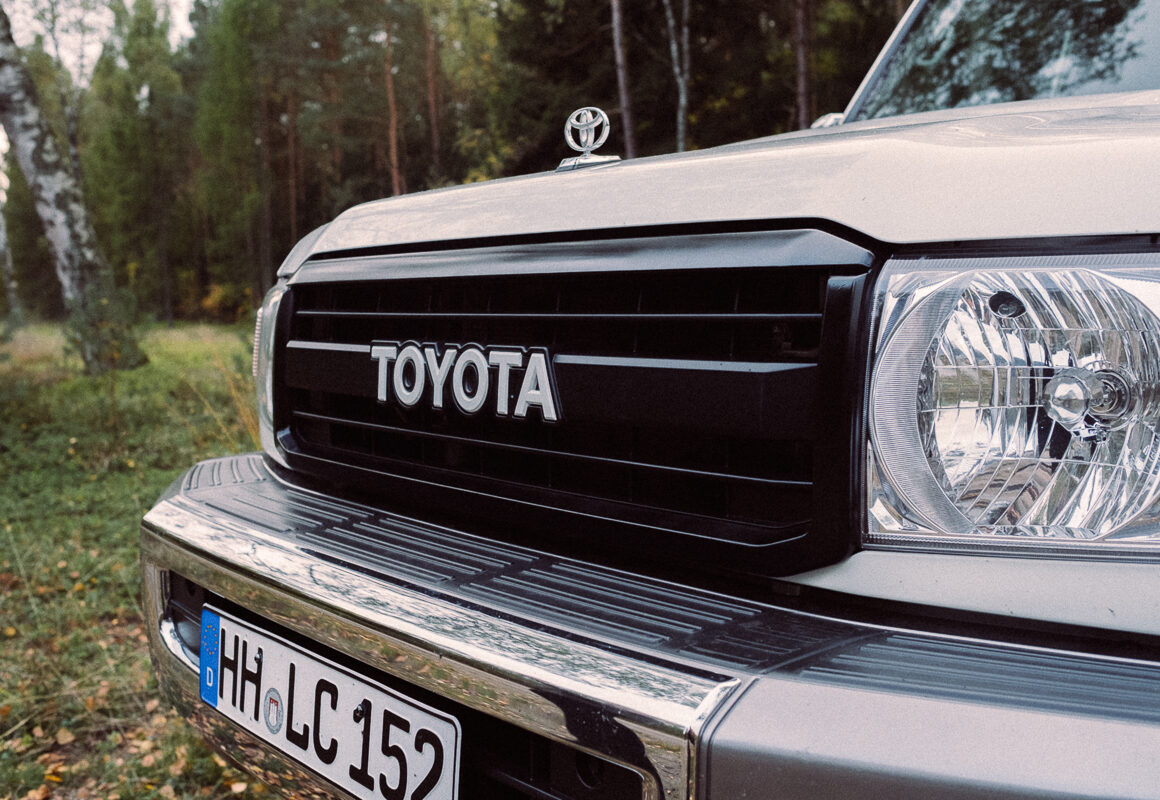 BFGoodrich All-Terrain T/A KO2 tires
Our Land Cruiser GRJ76 was imported from the UAE and was equipped with a set of narrow summer tires. Not really a perfect fit for the weather conditions in Central Europe. Having snow in winter and hot summer we had to pick an all-terrain tire with good traction on wet roads. Coming from Yokohama Geolander G05 a/t on our previous vehicle we wanted to test the more expensive, but with slightly better off-roading attributes BFGoodrich KO2 tires. The size we have chosen is 235/85R16. So far this set of tires didn't let us down and we are quite excited to test it off the road.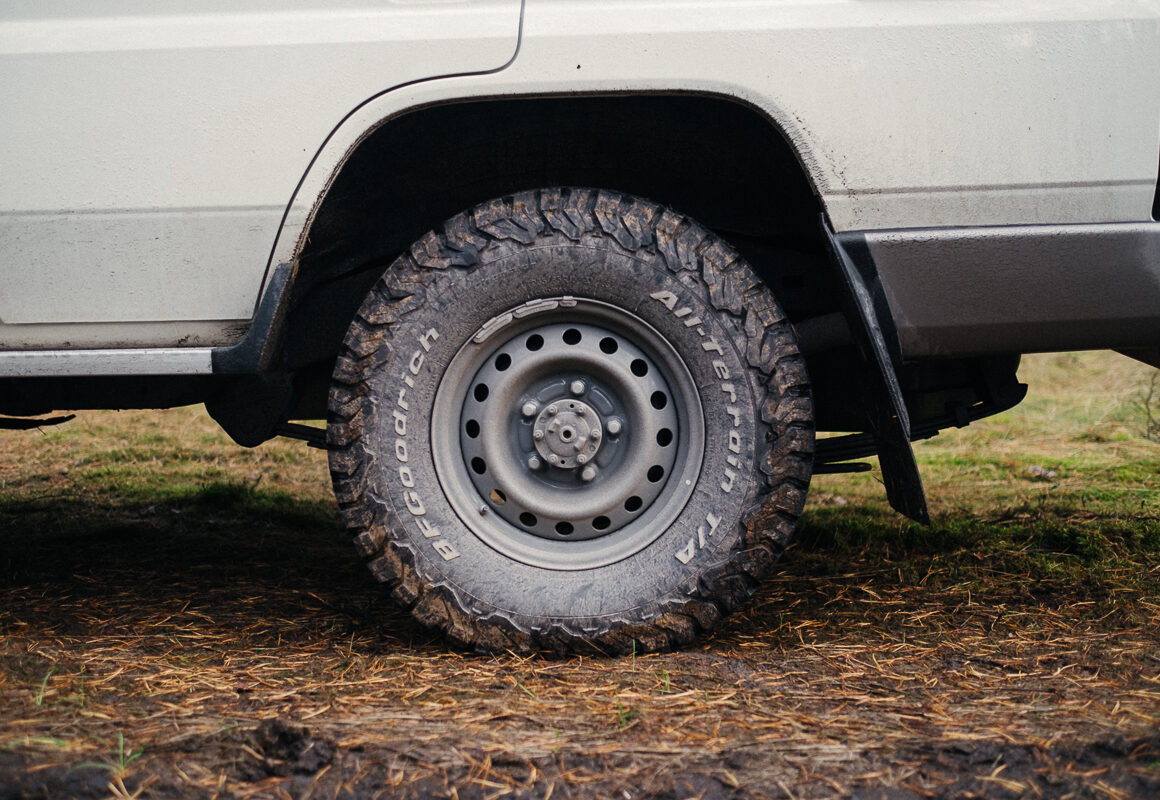 Interior Modifications
One Stone Armrests
A pair of good-looking armrests/cupholders for any Toyota Land Cruiser model you might think of. They stick to the upper part of the doors with magnets and don't need any further adjustments to be fitted. A must-have for your Land Cruiser. Makes it very comfortable to hang your arm out of the car whilst cruising around.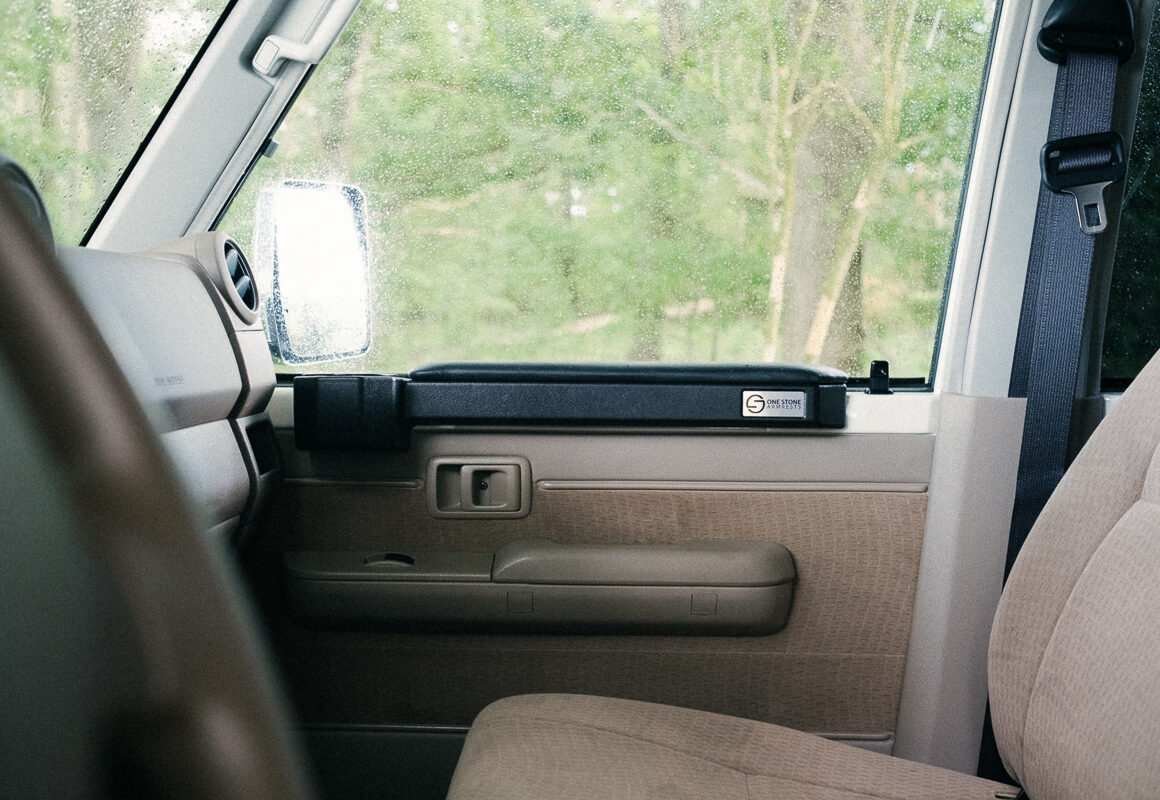 PVS Automotive MK3 head unit
Heads down the OME Toyota head unit was the Land Cruisers Achilles heel. Paired with two very basic loudspeakers it was almost impossible to listen to anything – a horrible experience. Luckily PVS developed a beautiful 9-inch head unit dedicated to the 70 series Land Cruiser. It seemingly fits into the dashboard and is way bigger than the standard 2DIN head unit. More about the head unit can be read in a dedicated blog post soon.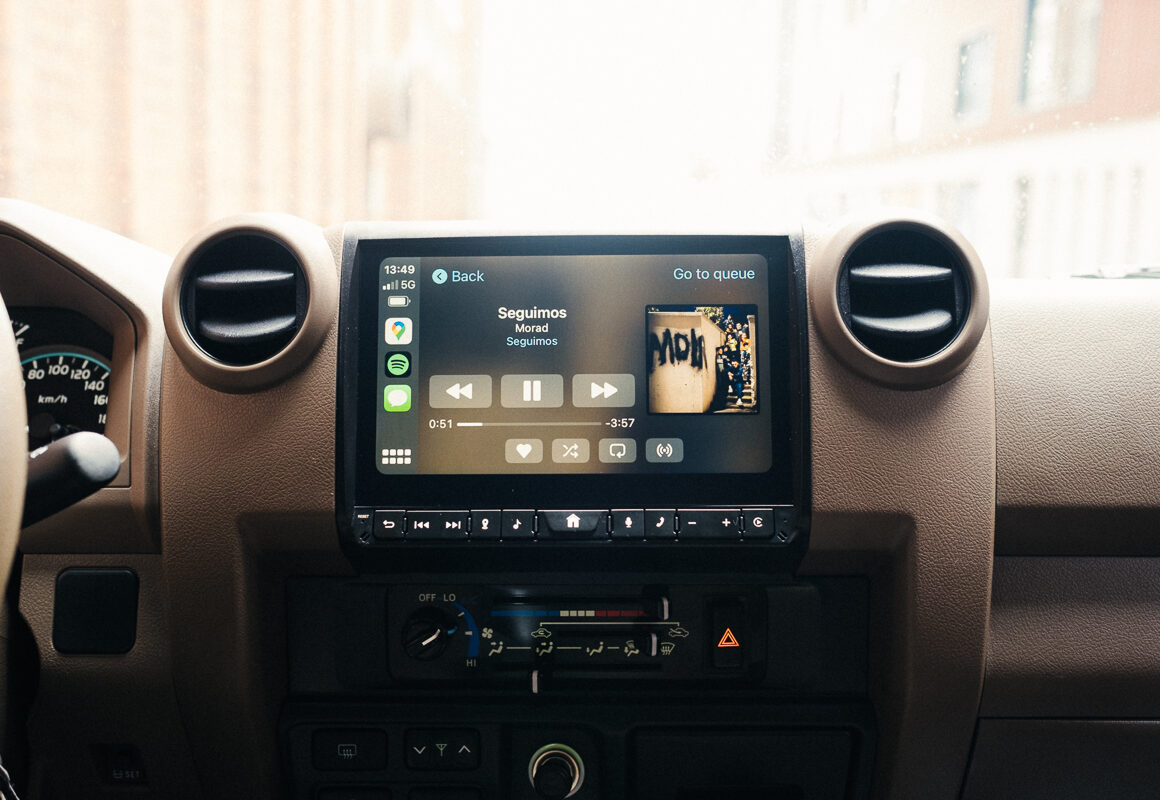 PVS automotive gear knob set
Another modification is the replacement of stock gear knobs. Our product of choice is made from a 6061 billet aluminum block, commonly used in performance products. The gear knobs are then anodized black to give it a quality finish. This specific alloy is popular because of its high strength and finish that not only suits our Toyota's look but also feels very comfortable in hand.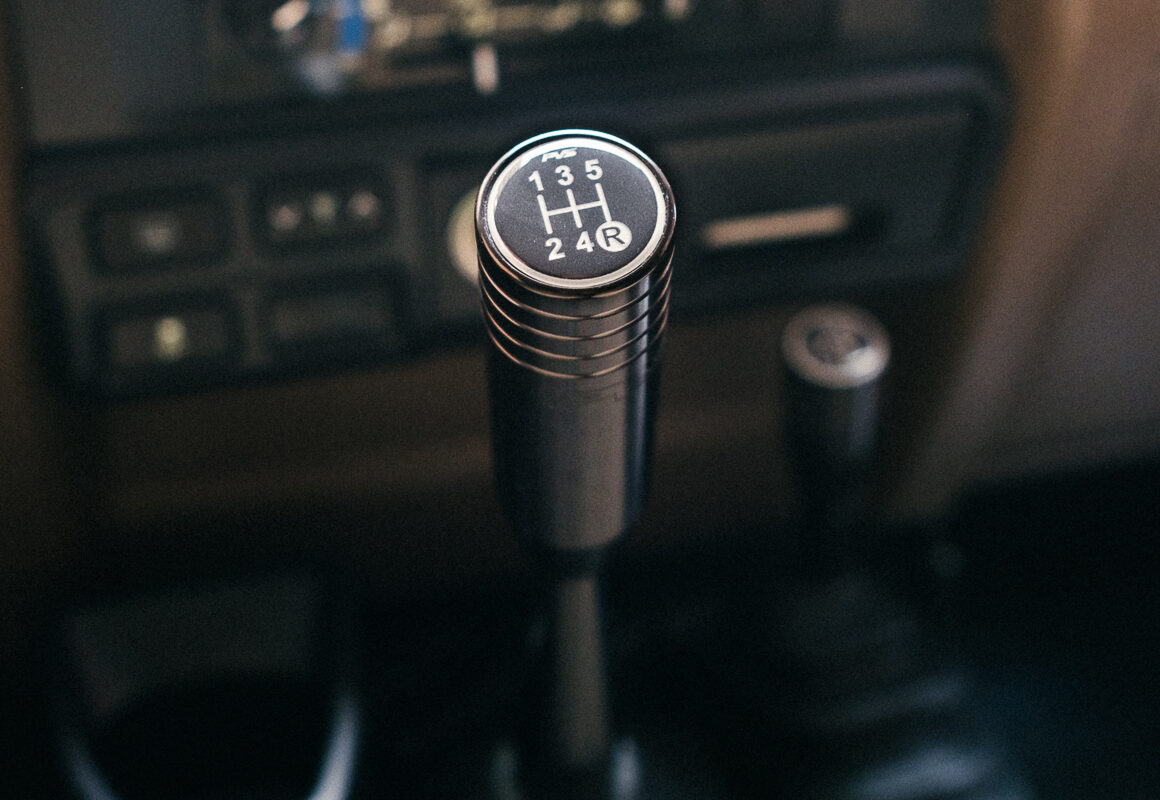 Cruiser Consoles front door pods
Paired with a set of good speakers the door pods by Cruiser Consoles transform the flat doors into fully functioning and good-looking units. Just like the head unit, these door pods have been designed specifically for the 70 series Land Cruiser and fit perfectly into the available space.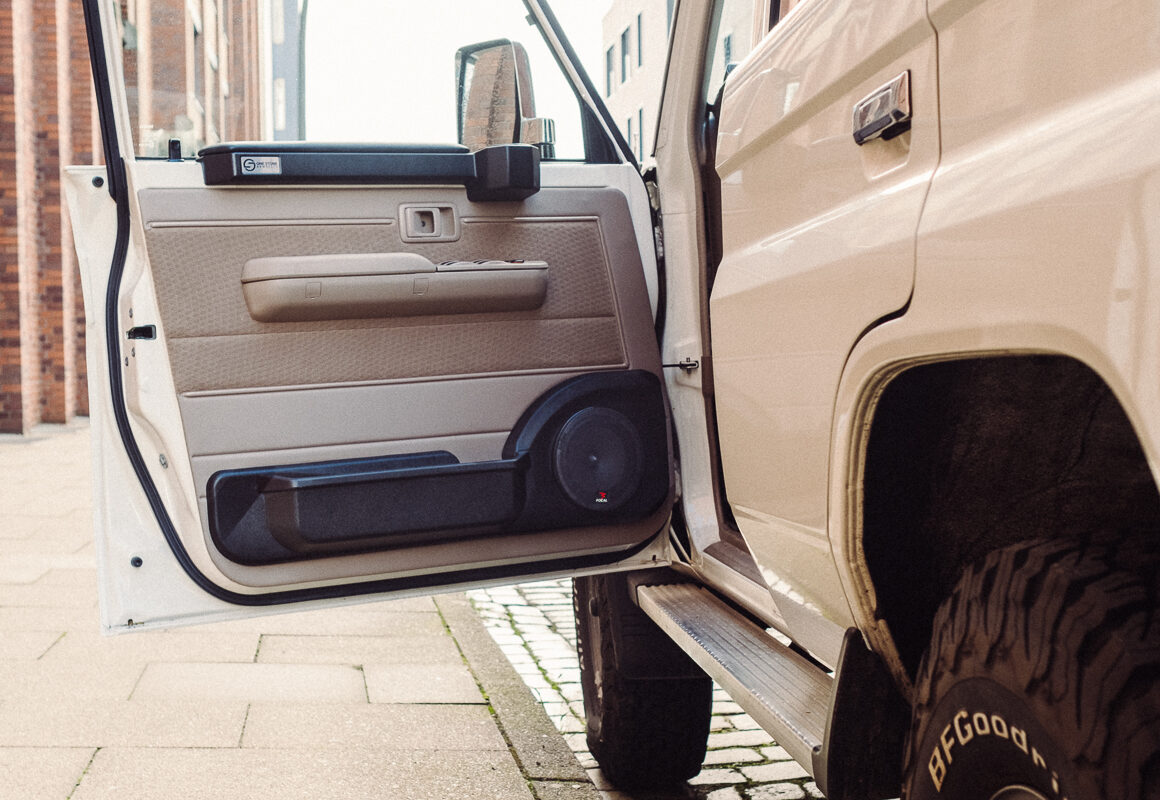 Focal PS165V 2-way speakers
To finish off modifying our doors we installed some high-quality speakers into the empty door pods. Our product of choice is the Focal PS165V two-way component kit with a 6" (16,5 cm) woofer. It offers plenty of customization features for the sound and can be easily upgraded in the future. More about our upgraded entertainment/sound system can be read in a future blog post.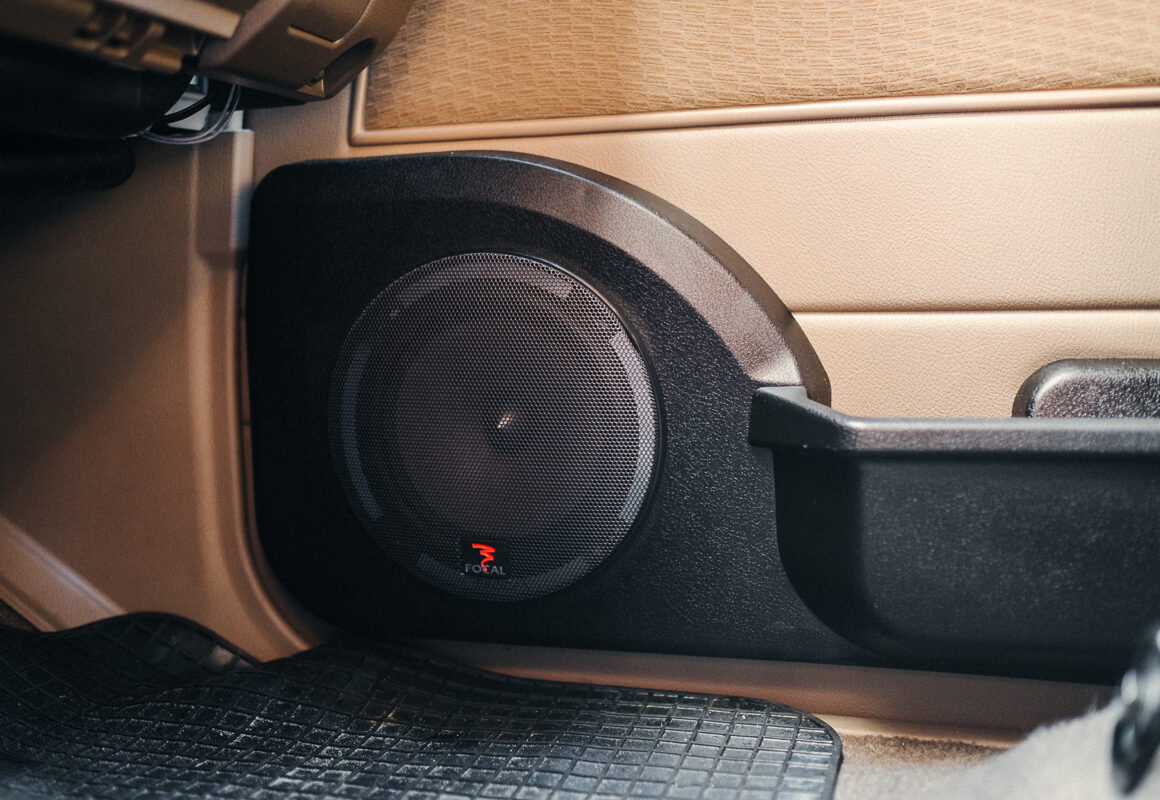 *affiliation link