Due to the susceptibility to damage to the reducer and radiator, it was obvious to us that we had to purchase skid plates for our Grand Vitara. It is actually the most important modification of Suzuki. Without it, we would not dare to go off the road.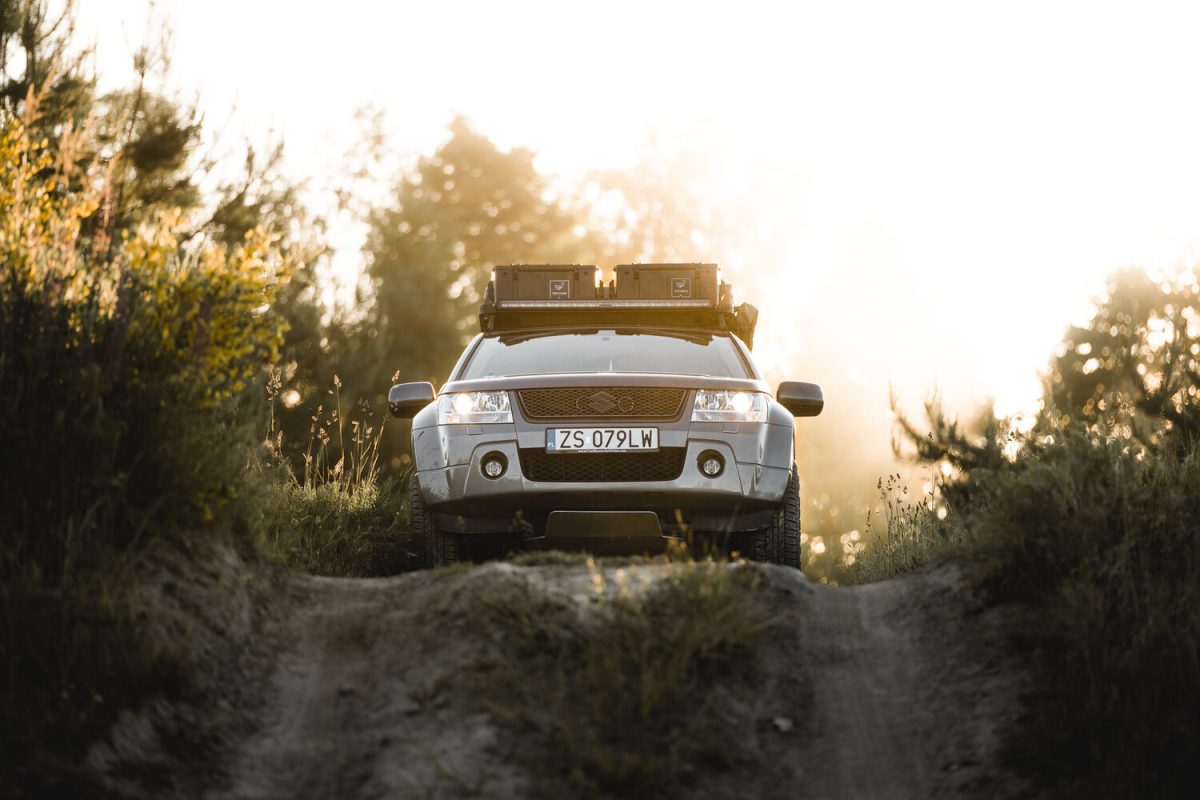 Why skid plates?
Skid plates are undoubtedly an important element of the car's equipment if we decide to drive on more demanding ground. The covers perfectly protect the engine compartment against mud and water, and additionally reduce its noise. Importantly, the covers also improve the aerodynamic properties of the vehicle, which significantly increases driving comfort.
Many cars have plastic underbody protection at the factory. However, their protection against mechanical damage is contractual. The soft plate does not work when it is supposed to disperse stronger impact force or protect the chassis from more scratching. Therefore, in more serious contacts, it turns out to be "disposable" – the element breaks or rubs, or its fastenings are damaged. Our Suzuki did not have any underbody protection, hence the decision to equip the car with a solid product, which we hope will give us a sense of security during many trips.
Before – no skid plates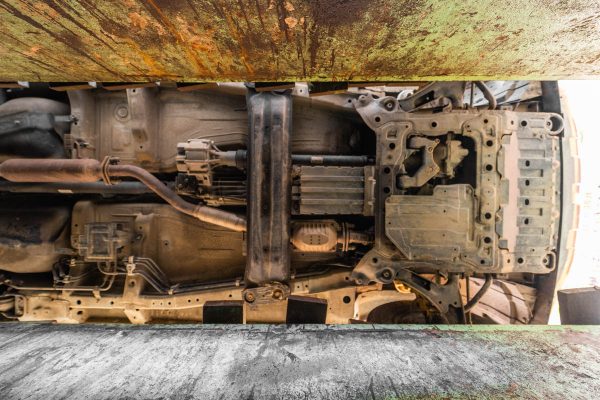 After – with skid plates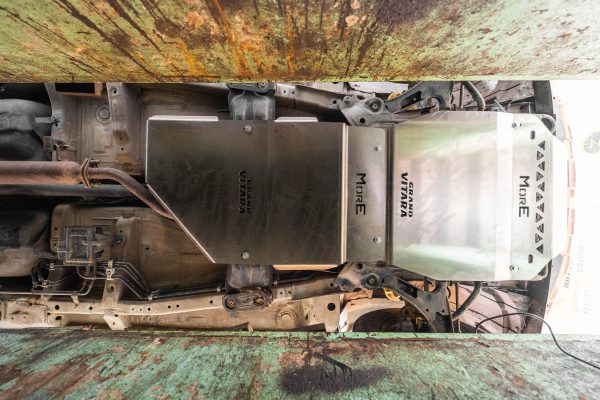 In conclusion, a properly made metal plate is virtually indestructible. Importantly, we do not have to worry about increasing the weight of the car. The 6 mm thick aluminum cover weighs a dozen or so kilograms at most. The steel plates are usually around 4 mm thick and weigh less than 20 kg. The covers are fastened with a few easily accessible screws. So when we want to use the service, the covers of most companies can be quickly removed.
Grand Vitara Skid Plates
Our choice fell on the 6 mm thick aluminum Grand Vitara skid plates by More4x4. They use factory holes and threads in the vehicle frame. In our opinion, it is the only kit that protects the radiator of the car sufficiently with its elongated version. In addition, the covers can be attached while leaving the factory Suzuki Grand Vitara 2 bumper. Such covers can be easily mounted on your own – you only need a few basic tools and good access to the car's chassis. If you have any doubts, it is worth using the help of a service specializing in 4×4 vehicles.
Product link – Front skid plate

Product link – Rear skid plate