It was pretty clear to us, that after purchasing the Land Cruiser, we wanted to equip our car with some basic camping gear as soon as possible. Luckily there was a solution in sight. We teamed up with Escape Vans to test their newest camping box, the Land Box Premium. Now, after a few months of using we can say some things about it.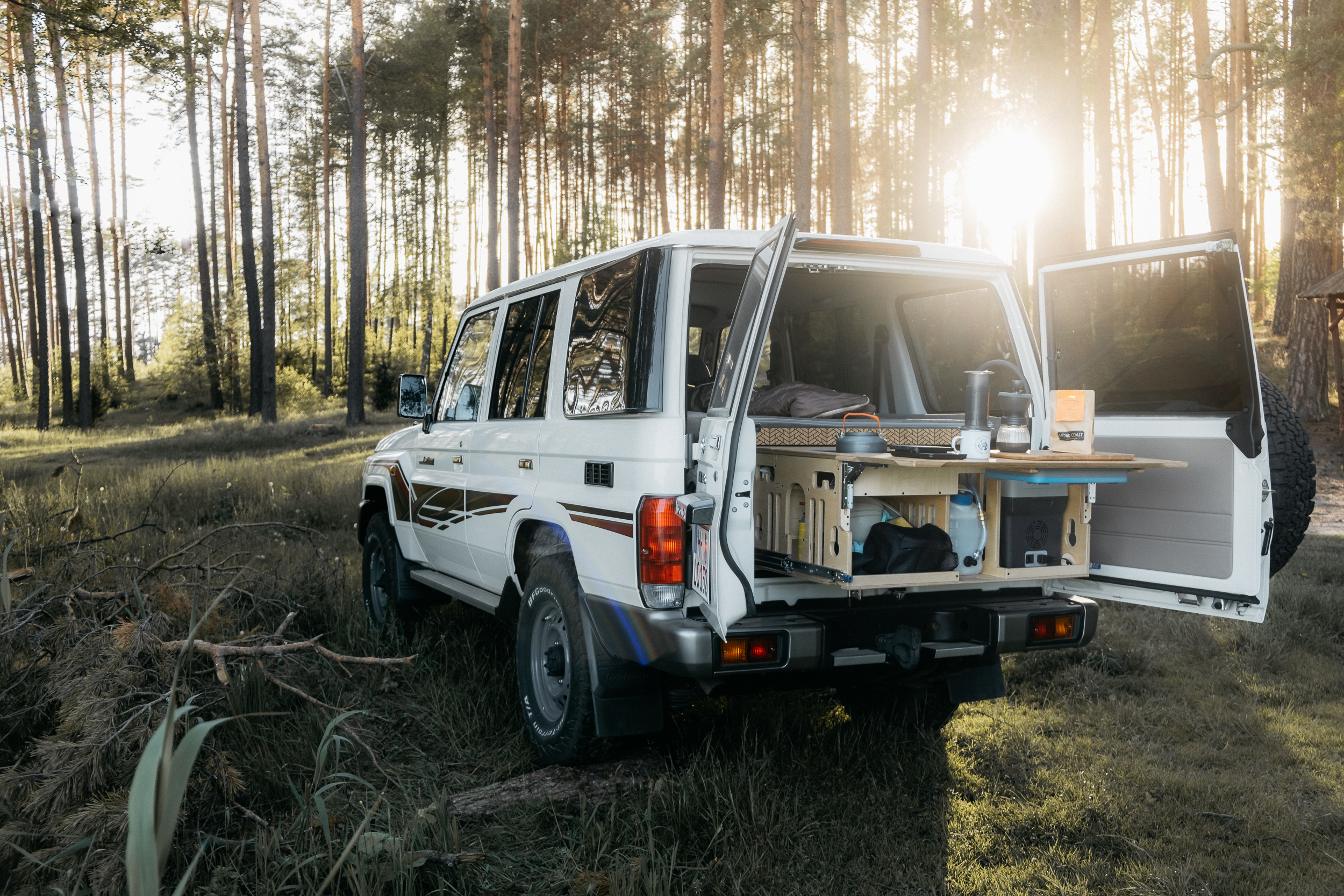 What is special about this camping box?
First of all, it has a sliding kitchen on the backside. It slides out and creates a workspace for meal preparation. Additionally, the front of the camping box can be opened to create an extended table. A cutting board with knives and cutlery is attached with magnets into a hole of this table. Above that, it is equipped with a removable and portable gas stove.
But there's more to the sliding kitchen. On the right side, there is a well-fitted Dometic CF11* compressor fridge. In the middle, right next to it, a 10l water tank with an electric pump and a faucet/showerhead attachment point. If you take the cutting board out of the extended table, there is a hole with a foldable sink.
The most important feature of the Land Box Premium is the foldable bed platform. It takes less than 3 minutes to convert our Land Cruiser into a cozy bedroom on wheels. There is just three simple steps. First you create a platform above the folded down seats from parts which are hidden in the back of the camping box. Next you slide two pieces of wooden boards into the platform and lastly you put the comfortable mattress on it.
How do we like the Land Box Premium so far?
When we bought the Land Cruiser we knew that having a roof-top wouldn't been an option for now. Mainly due to the fact that want to keep the car in a classic and stock vibe for a while. Our Toyota is like an empty canvas. Our priorities are mainly in making this car more comfortable to drive. Which means that we gonna exchange some of it's interior parts. A permanent drawer system isn't an option. So the fact that it takes less than 15 minutes to remove it from the car is a huge advantage.
If we look at the functionality of the Land Box Premium, the solutions Escape Vans implemented are great. Especially due to the fact that so many things have been compromised in such a small camping box. The Land Cruiser is still a 5-seater and there's still some empty space behind the rear seats and on both sides of the box.
But like every great product, it also has its downsides. None of the features is suited for longer trips into the wild. The fridge is too small to hold a decent amount of food rations and the water tank lasts no longer than two days if you want to clean some dishes.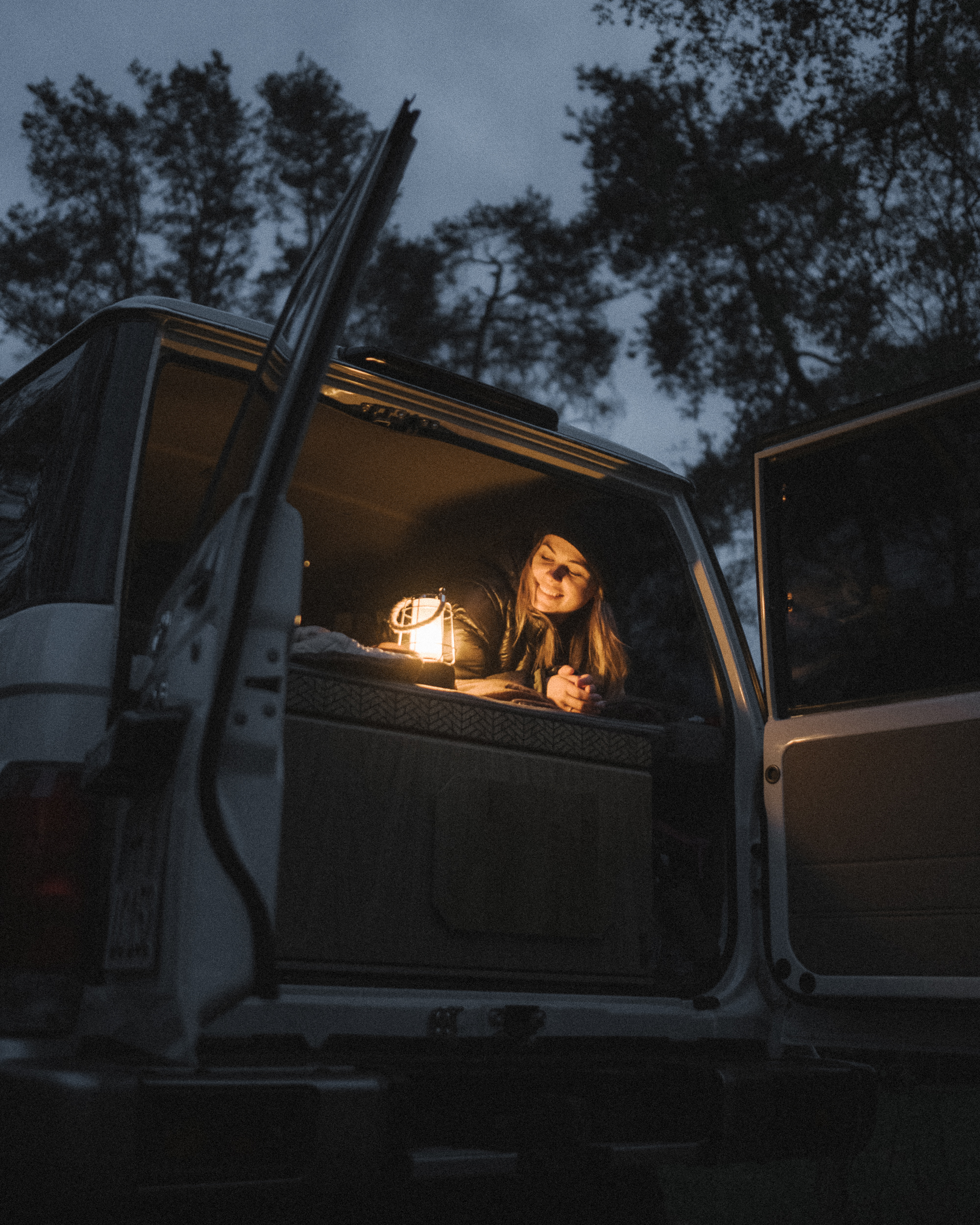 To us it is a perfect solution at this very moment. The Land Box Premium is easy to take out, functional and of course beautiful. It has been made out of high quality materials and with with an incredible attention to details.
If you want to learn more about the Land Box Premium by Escape Vans. Feel free to visit their official website. There's some pictures and drawings showcasing the functionality at every stage.
affiliate link*