With the Skotti we discovered the perfect camping gas grill solution for our adventures in the Land Cruiser. Although it's primarily a gas grill, it can also be used with charcoal. This blog post summarizes all you need to know about the Skotti and why we love it so much.
Skotti and its superpower
Skotti is the first mobile gas grill in the world that consists of pluggable individual parts. Meaning you can set it up within a minute without any tools. Not only that, but it also gets at least as hot as any regular grill. All you need to do after assembling the Skotti is to turn on the gas cartridge, and hold a match to the ignition opening – done! You control the heat with a rotatable regulator, and you can then enjoy something deliciously grilled within a very short time.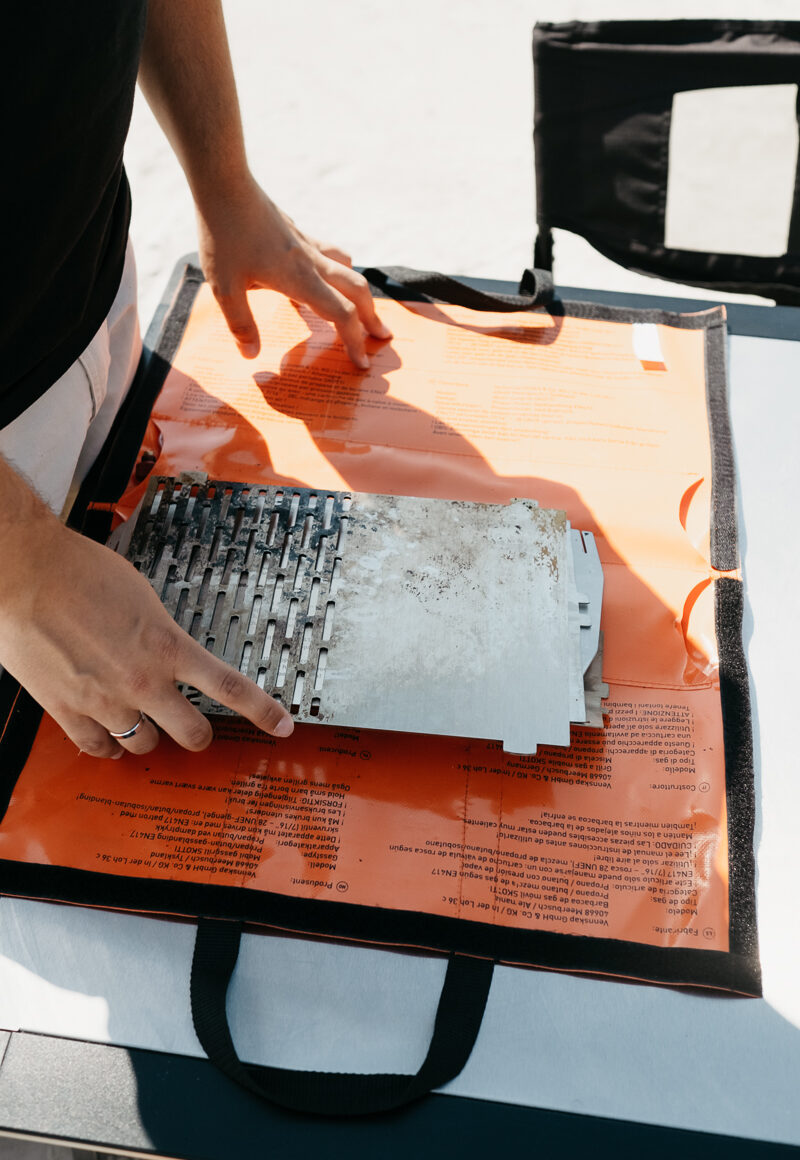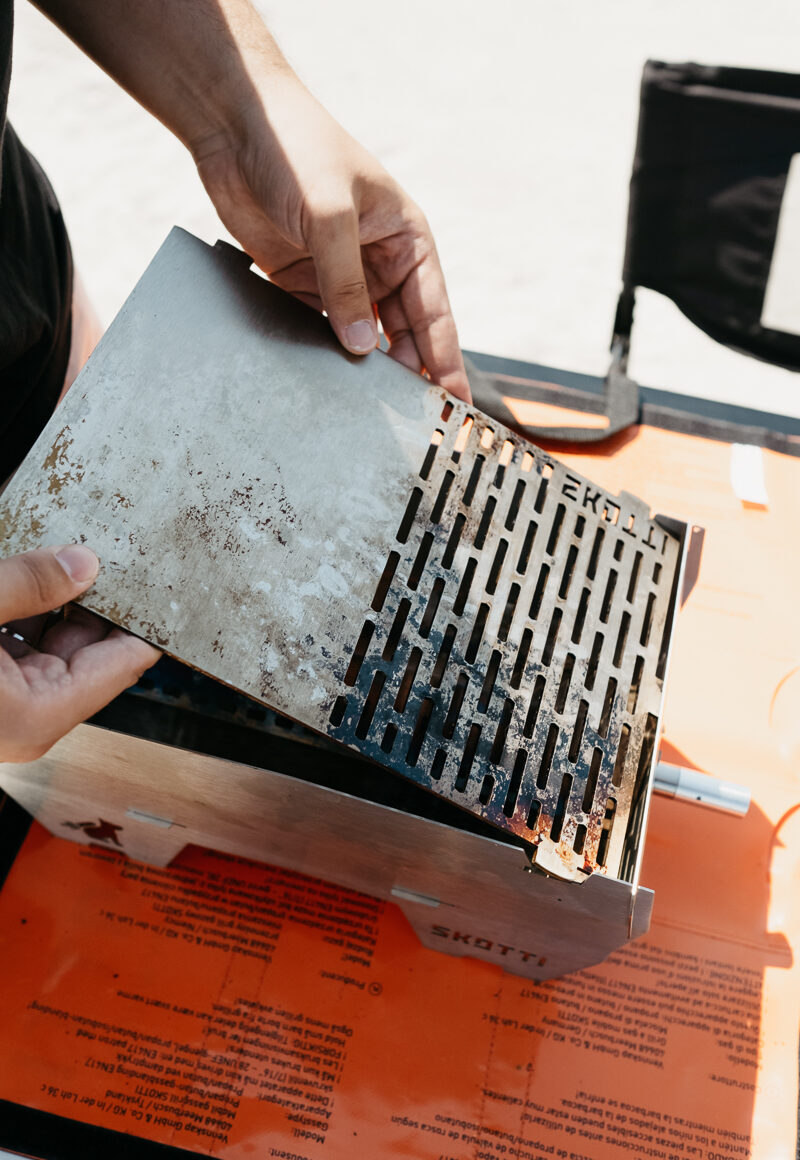 Lightweight and easy to carry
Weighting just 3 kg (116 oz) it's very light compared to other gas grills. Paired with a durable flat bag, it is easy to carry. The bag is fire-resistant and can be used as an underlay. Additionally, the Skotti packs up small with the dimensions of 45 x 30 x 3,5 cm (length x width x thickness/height).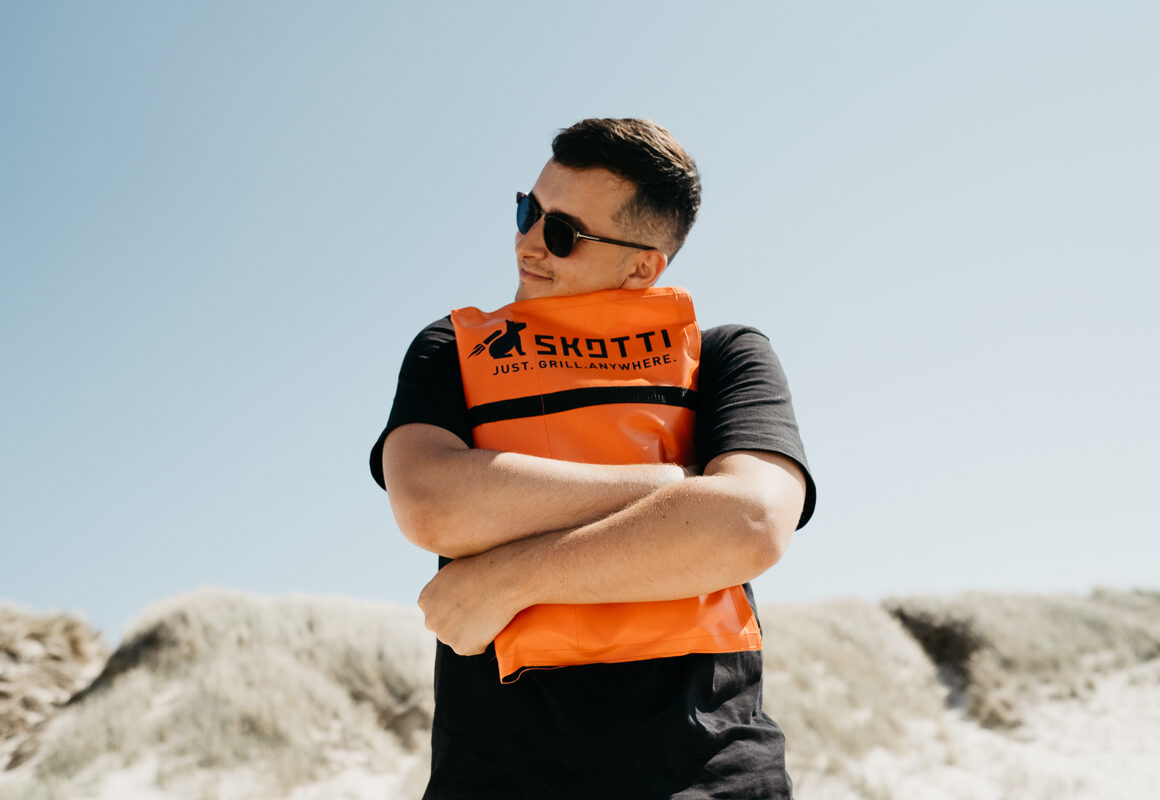 High-quality materials
Luckily for the users, the Skotti has been made out of high-quality materials and should last a lifetime. The grill body is 1,1 mm stainless steel and the grill grate is 3 mm stainless steel. In case you want to replace some of the parts, you can order all of the parts through the official website.
Infinitive upgrade possibilities
Not only grilling but there are plenty of other things you can do with your Skotti. In fact, it's a multi-functional kitchen. All you need is some accessories. For example, there is a hood that can be used as a wind-breaking if assembled without the top part of it. In this way, you can prepare many recipes beyond typical steaks or sausages, such as those for preparing bread, pizza, fish, meat and vegetable skewers, corn on the cob, or larger pieces that require a longer cooking time.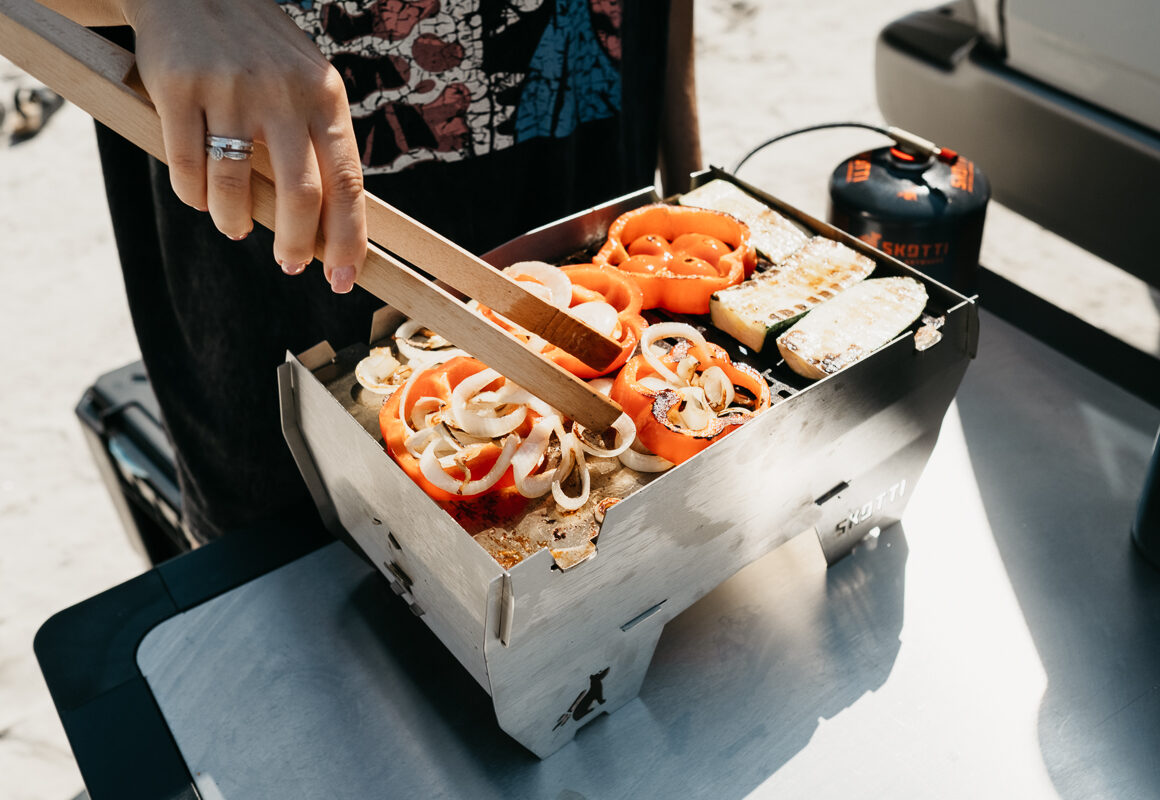 Our experiences with Skotti
After the first months of owning a Skotti, we can clearly say that it's been a great purchase. We have been using it not only during our trips with the Land Cruiser but also when grilling with our friends and family on the balcony. It's lightweight, packs up easily, and is powerful enough to transform any kind of raw meat into a beautiful meal. Equally important is the fact that can be used with charcoal by only taking two parts out of it. Perfect for grilling in nature and giving your ingredients a smoky taste. The only downside is the fact, that there is no feature to catch the dripping grease. Luckily there is a new version of the Skotti which has a drip tray making it even better than it already was.