Each touring car should be adapted to some extent to the needs of people traveling in it. Installing a boot is not necessary, but it allows for optimal use of space and time during the journey. For some, it is a place to store things, for others, it is a great area for outdoor cooking. Our Grand Vitara drawer system is mainly a mobile kitchen.
What did we plan to make?
The bodywork that we planned was to make full use of the space available in the trunk. We did not want it to be visible, so the height was designed to match the level of the rear shelf of the trunk. In addition to a gas stove, a water bottle, and a box for food and kitchen accessories, we wanted the furniture to be easy to remove from the trunk. Why? Because we knew we wouldn't be traveling in our car in winter.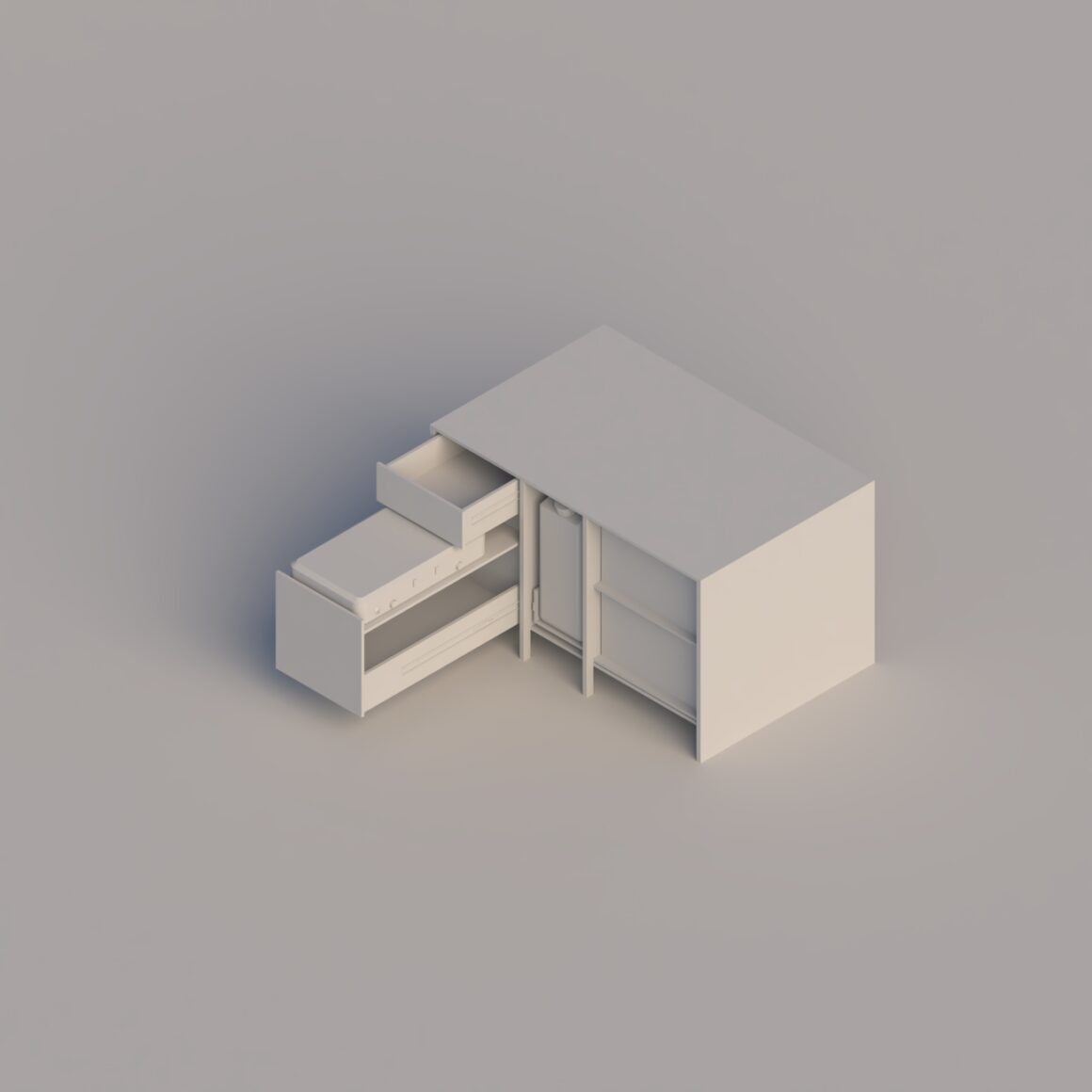 Grand Vitara Drawer System Materials
Our Grand Vitara drawer system is made out of 12 mm plywood. We used 60 cm long ball guides for the shelves and boxes. The whole is secured with two layers of decorative and protective varnish stain.

Gas Cooker
The most important for us were two gas burners. We know from experience that just two burners are better than one – this made meal preparation much faster. Additionally, we chose to connect to a 3kg gas cylinder, so we didn't have to worry about gas throughout the trip.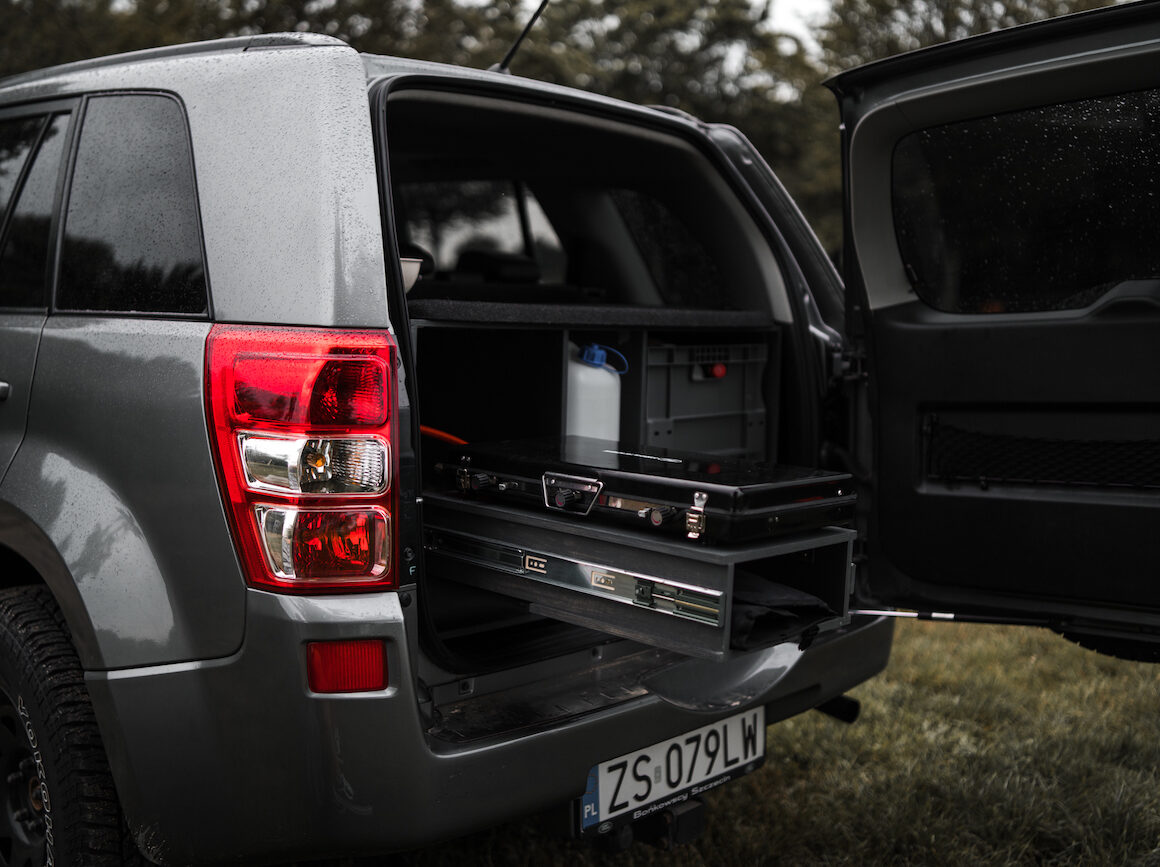 Water Canister
When planning Suzuki's drawer system, we wanted access to water from the trunk. We chose a 20-liter water tank, which perfectly fits the height and width of our drawer system. Shortly after, we started to divide the built-in space with boxes, then chose a place for a gas stove, and the canister matched the rest of the elements. Lastly, we used the area behind the canister for engine oil. 

Food Boxes and Kitchen Accessories
Every kitchen needs a place to store food and kitchen accessories. We chose the boxes first. They were to be solid and fit into the buildings in terms of height. We chose two boxes in the size of 40 x 60 x 22 cm.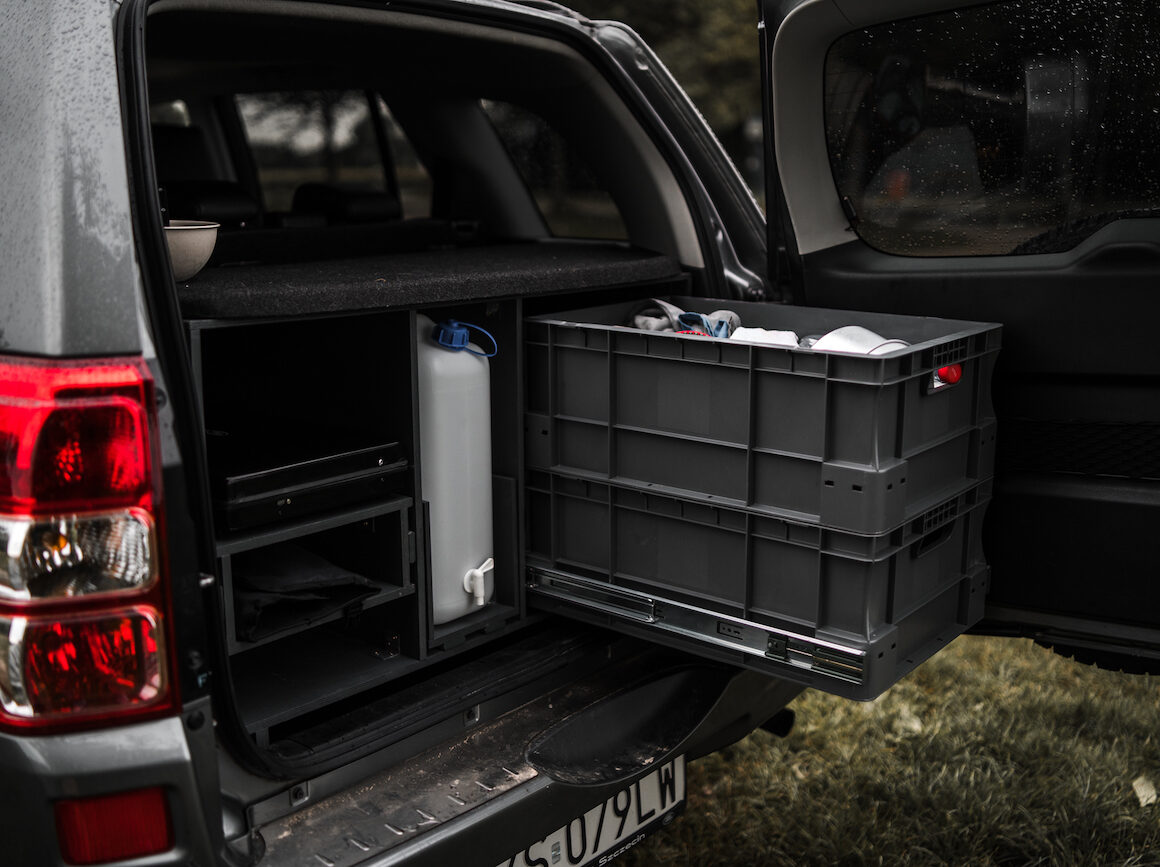 What's in the plans with the Grand Vitara drawer system?
Unfortunately, the Grand Vitara 2 drawer system is currently too heavy (about 35 kg) and takes up quite a lot of space in the trunk. It is a great combination for our trips, but in everyday use, it is better if it is lighter and does not fill the entire trunk. In addition, we are thinking about a slightly safer solution for storing a gas cylinder.
If you have any questions, you can contact us via the e-mail address kontakt@offtheroad.pl