What characterizes the Ecoflow River Max?
Portability: The Ecoflow River Max Power Station is designed to be portable, allowing you to take it with you wherever you go. Its compact and lightweight design makes it convenient for outdoor activities, camping trips, emergencies, and even as a backup power source at home.
Versatile Charging Options: The power station offers various charging options to ensure compatibility with different devices and energy sources. It has multiple AC outlets, USB ports, a 12V car port, and even supports solar panel charging. This versatility allows you to power your devices in different ways, providing flexibility in various situations.
Powerful Output: With a high-capacity lithium-ion battery and a maximum output of 576Wh, the Ecoflow River Max Power Station can provide ample power to run a variety of devices. It can charge multiple devices simultaneously, including smartphones, laptops, tablets, cameras, drones, and even small appliances like mini-fridges.
Intuitive Control and Monitoring: The Ecoflow River Max Power Station features a user-friendly interface and a built-in display that provides real-time information about the battery status, input/output power, and remaining runtime. This allows you to monitor and manage your power usage effectively.
Fast Charging: The power station utilizes advanced charging technology, enabling it to recharge quickly. It can be fully charged from a wall outlet in as little as 1.6 hours, making it convenient for those times when you need power urgently.
Reliability and Safety: Ecoflow is known for producing high-quality and reliable power stations. The River Max incorporates safety features such as overcurrent protection, short circuit protection, and temperature control to ensure the safety of your devices and prevent any potential accidents.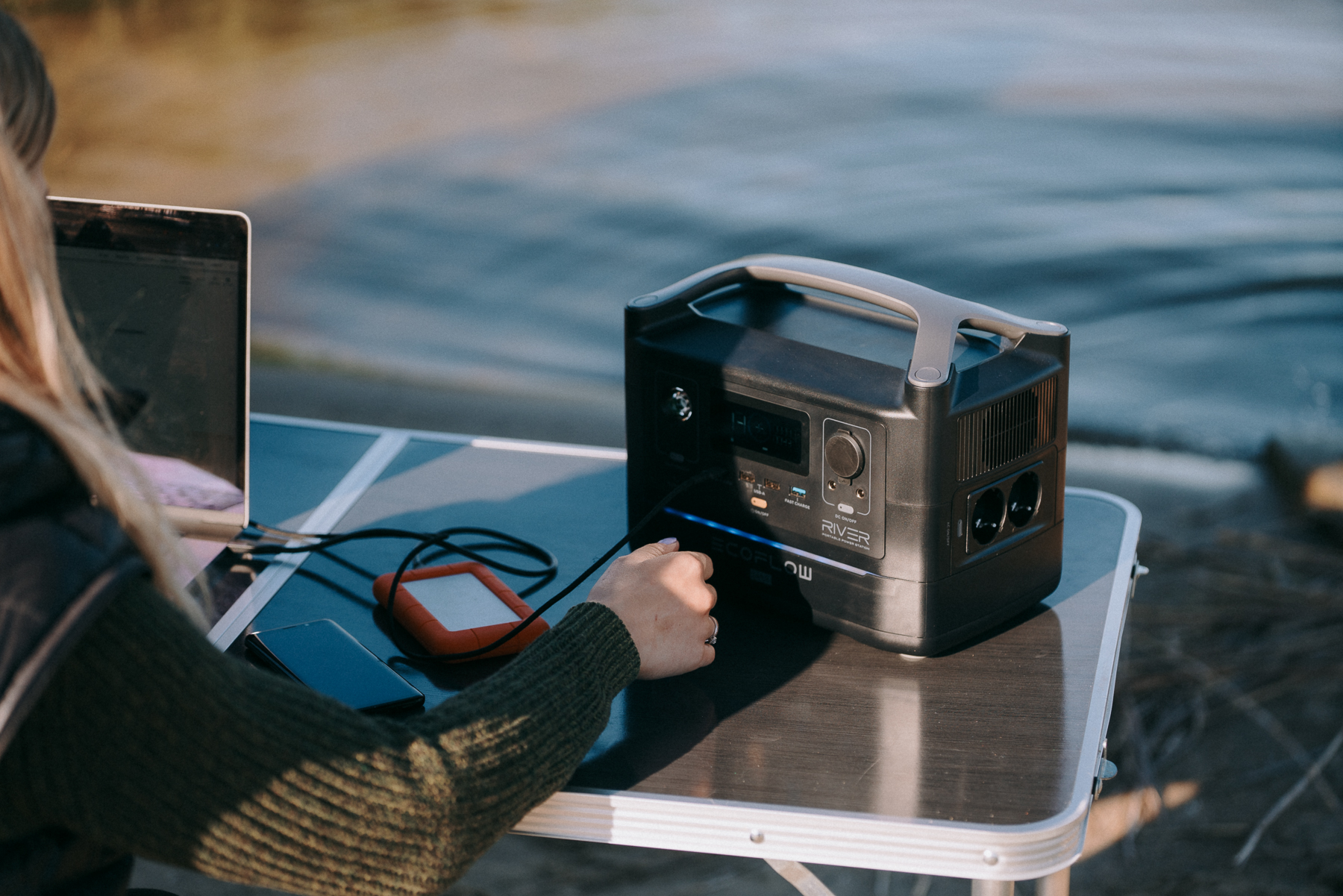 Expandable Storage: The Ecoflow River Max Power Station offers expandable storage options, allowing you to attach additional battery modules (sold separately) to increase the capacity further. This flexibility makes it suitable for long trips or situations where an extended power supply is required.
These features and qualities contribute to the popularity and reputation of the Ecoflow River Max Power Station, making it a favored choice among those seeking a reliable and portable power solution.
To explore further information about the gear we utilize during our Overlanding adventures, we invite you to visit our blog's dedicated category by clicking here.
*affiliate link