There are devices that you did not know how much you needed until they appeared in your hands – this is what we had with the ECOFLOW River Max power station.
The necessary devices for our work are a laptop, camera, and telephone. So far, we have used the option of charging these devices via the cigarette lighter socket or a smaller power bank, but you know how it is – the car is not running all the time, and the power bank does not last too long. ECOFLOW equipment, specifically the Ecoflow River Max model, came to our aid. It has an efficient battery with a capacity of 576 Wh. And you know what we love the most about it? You can charge this battery to 80% in one hour! Besides, it appealed to our taste with its minimalistic appearance.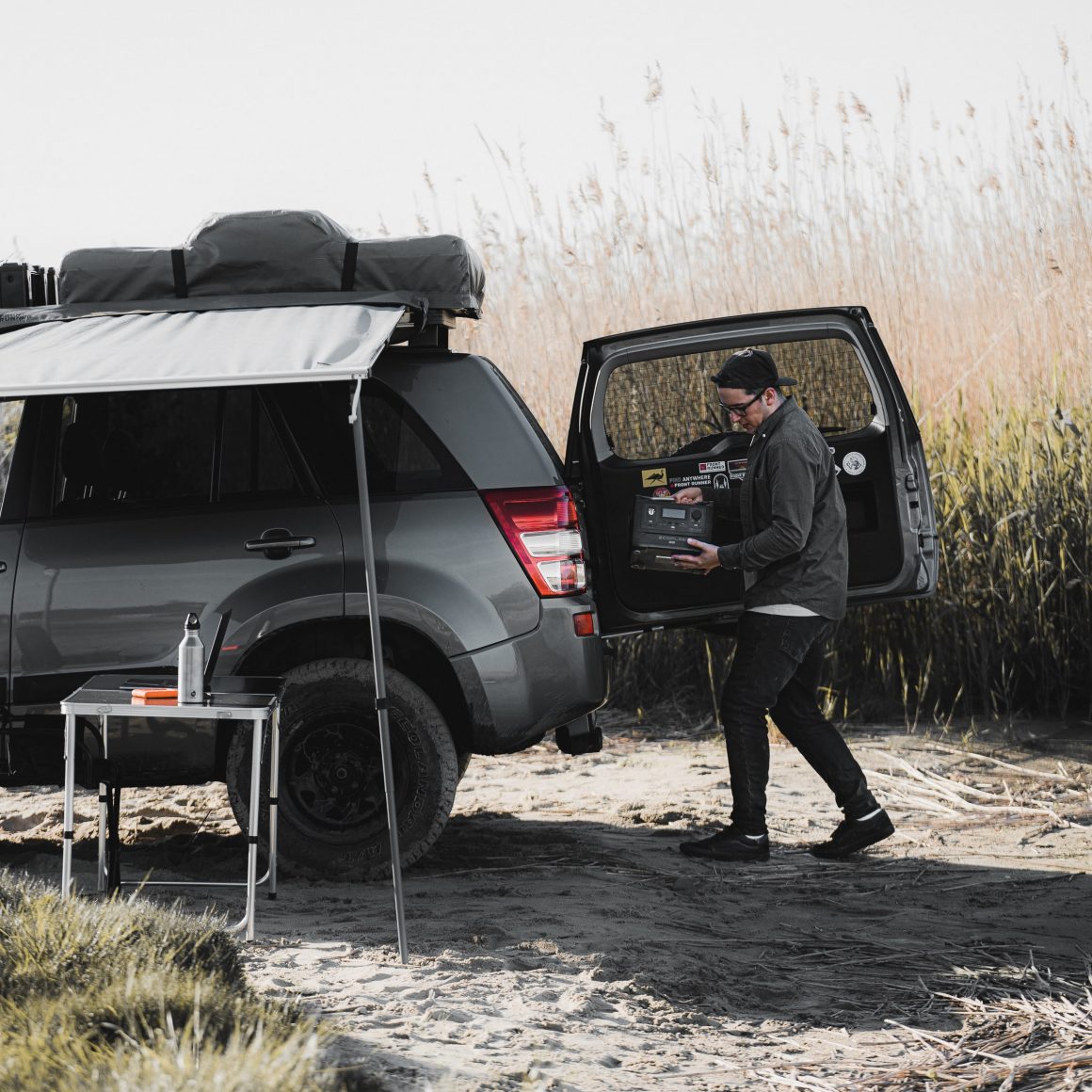 What characterizes the Ecoflow River Max?
Capacity: 576 Wh
Weight and size: 7.7 kg (28.8 x 18.5 x 25.3 cm)
Input power: 500 W
Charging from 0-80%: 1 hour
Charging from 0-100%: 2 hours
Charging time with panels (220 W): 3-6 hours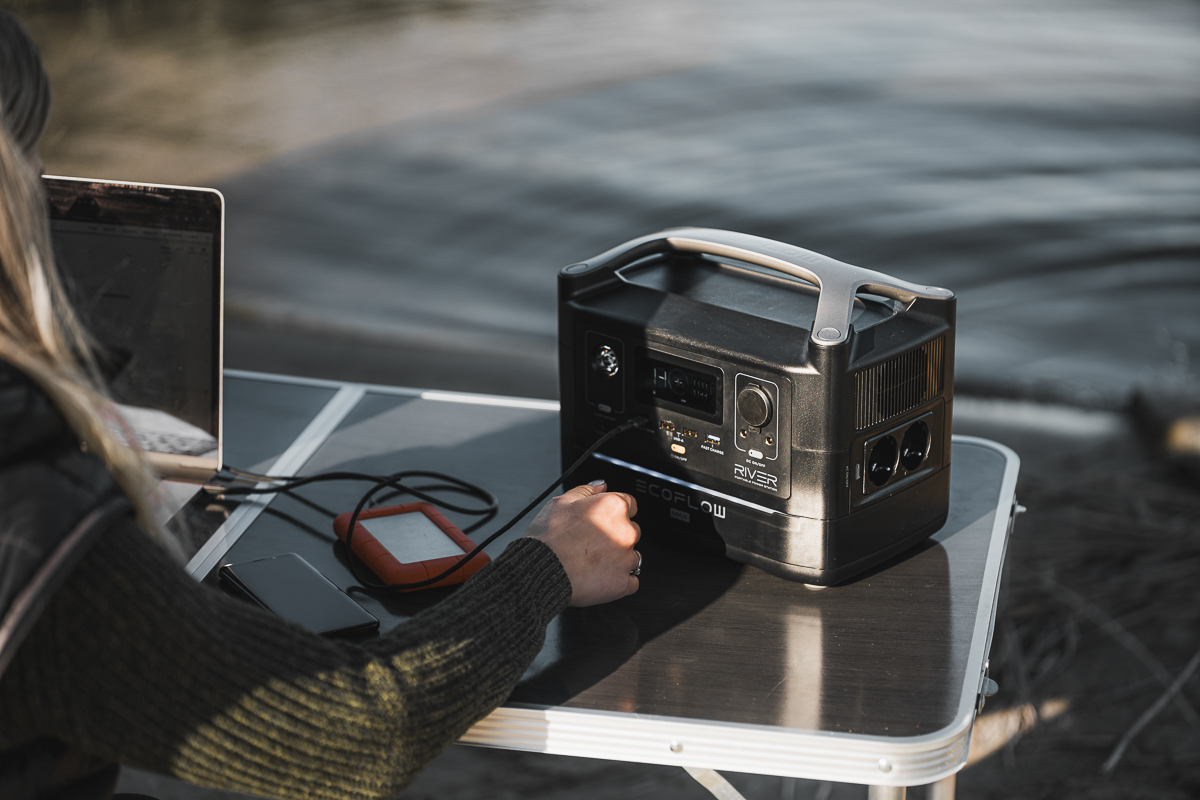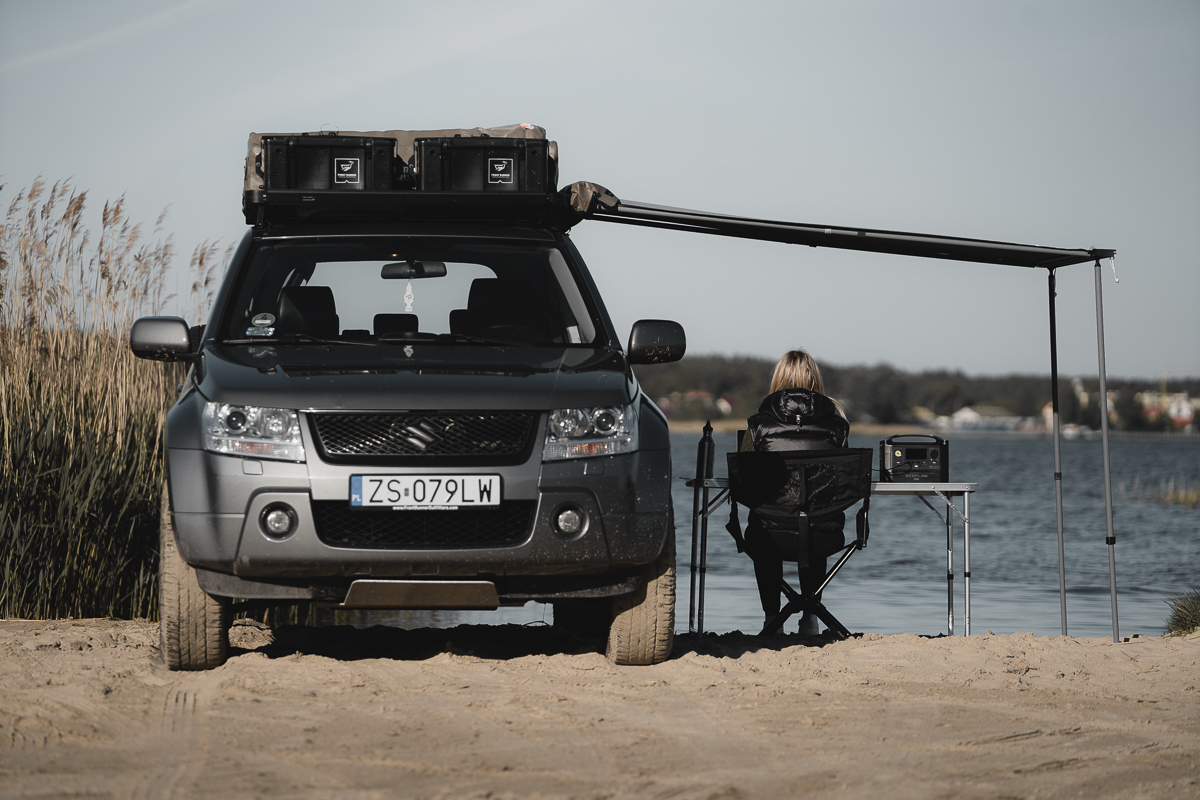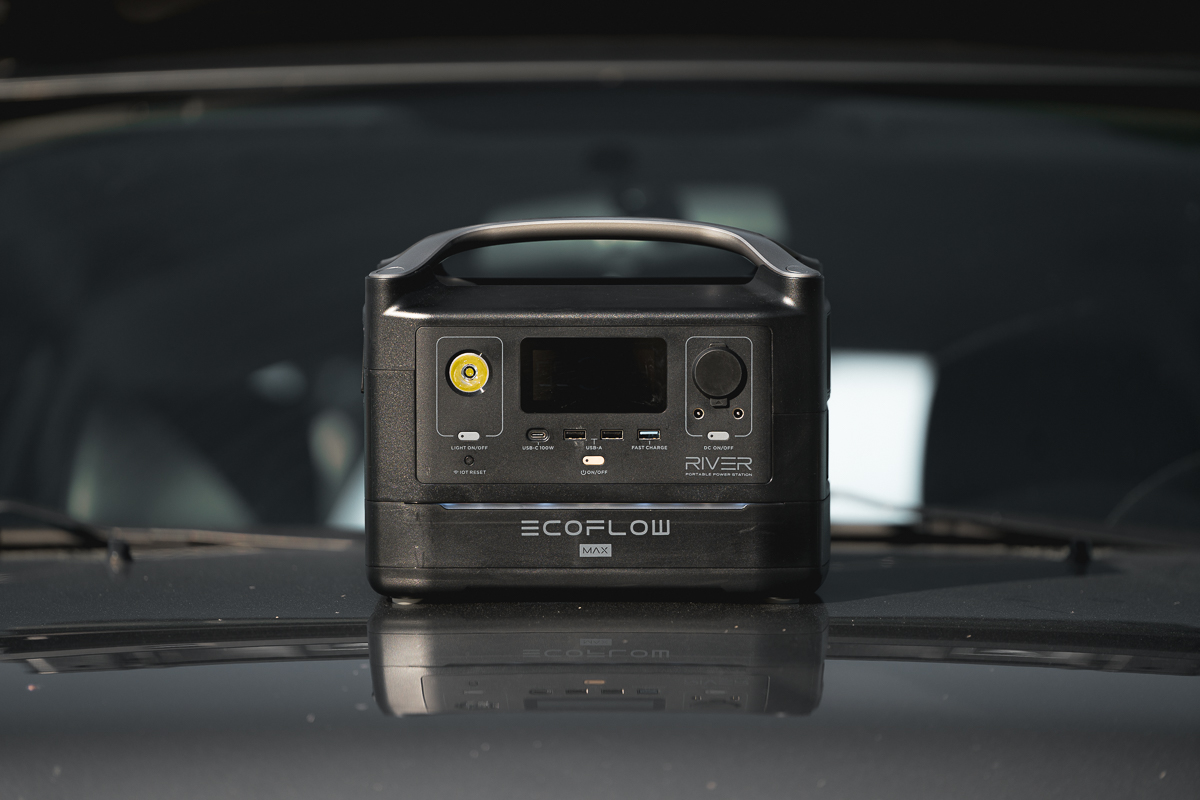 In the central point of the device, there is a display where we can see the battery charge status, check the input and output power of connected devices, and see the exact amount of time remaining until the battery is exhausted.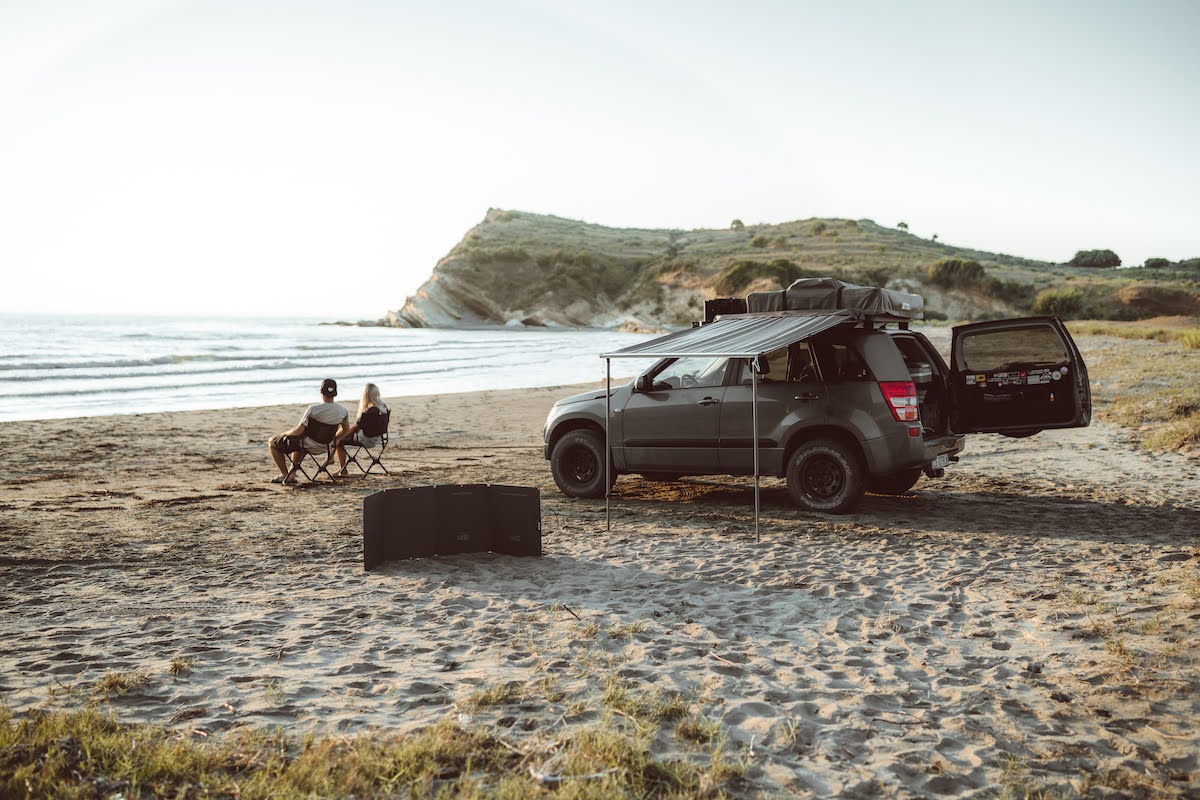 There are several ways to recharge the battery. You can connect it to electricity at home, to a car outlet, or use solar panels. The manufacturer declares that the ECOFLOW station works with every available panel on the market. We got ourselves the 110W solar panels by ECOFLOW.
We are very satisfied with the equipment. With such a device, our car becomes a great, mobile office. #caroffice
Do you want to work with us? You can contact us via the e-mail address kontakt@offtheroad.pl
*affiliate link