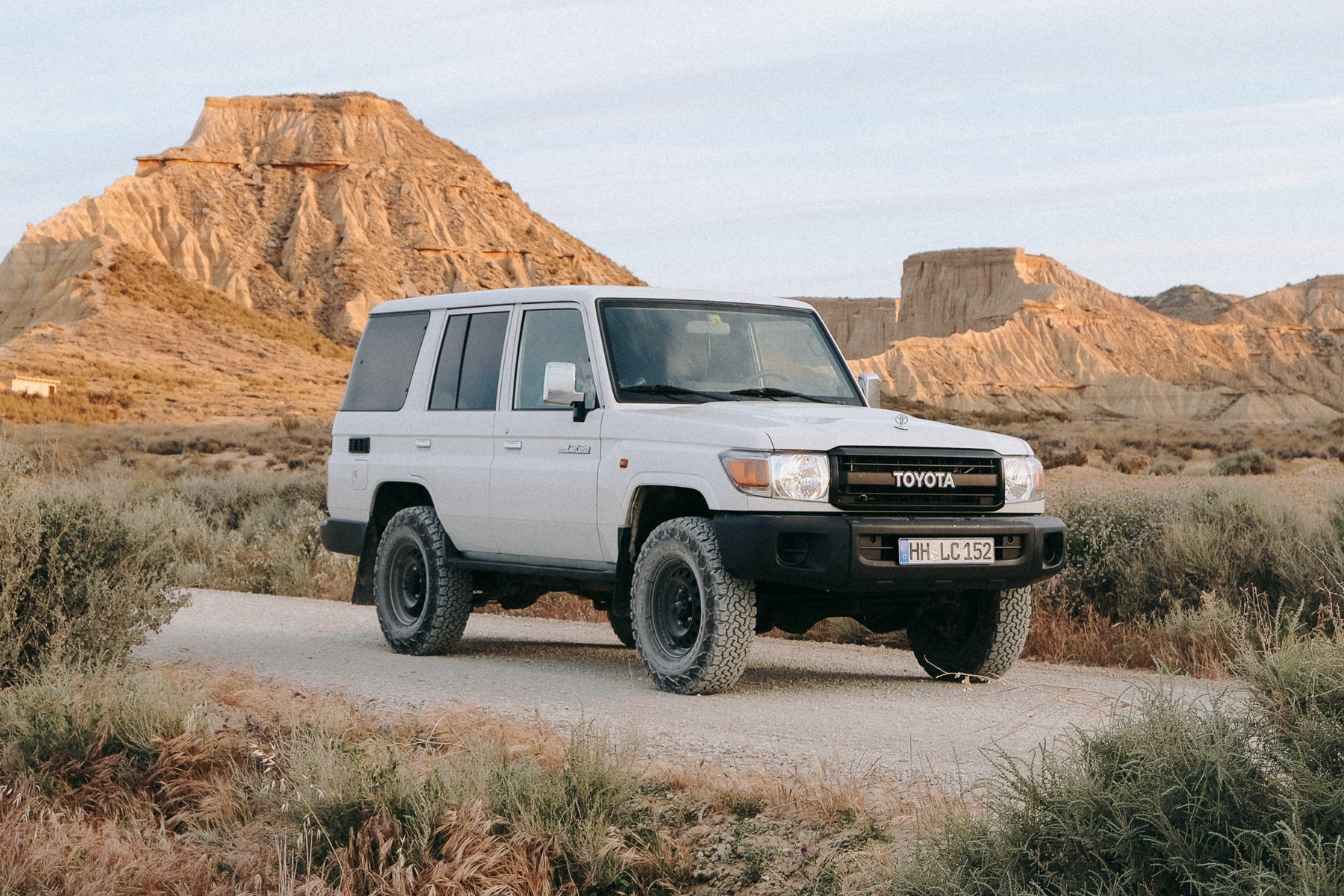 Why did we choose the Toyota Land Cruiser GRJ76?
The Land Cruiser 70 series stands out as a truly authentic and enduring all-terrain vehicle that continues to be manufactured to this day. Unlike most modern cars filled with electrical components, the Land Cruiser 70 series maintains its angular and rugged design. Additionally, it features one of Toyota's legendary engines, further adding to its appeal.
Since its introduction in 1984, the Land Cruiser 70 series has proven its reliability in challenging environments. It has been utilized in various demanding industries such as mining, as well as by non-governmental organizations worldwide. The model's straightforward technology, known for its simplicity and ease of repair, makes it a preferred choice in regions across the globe. The availability of parts further contributes to its practicality and accessibility.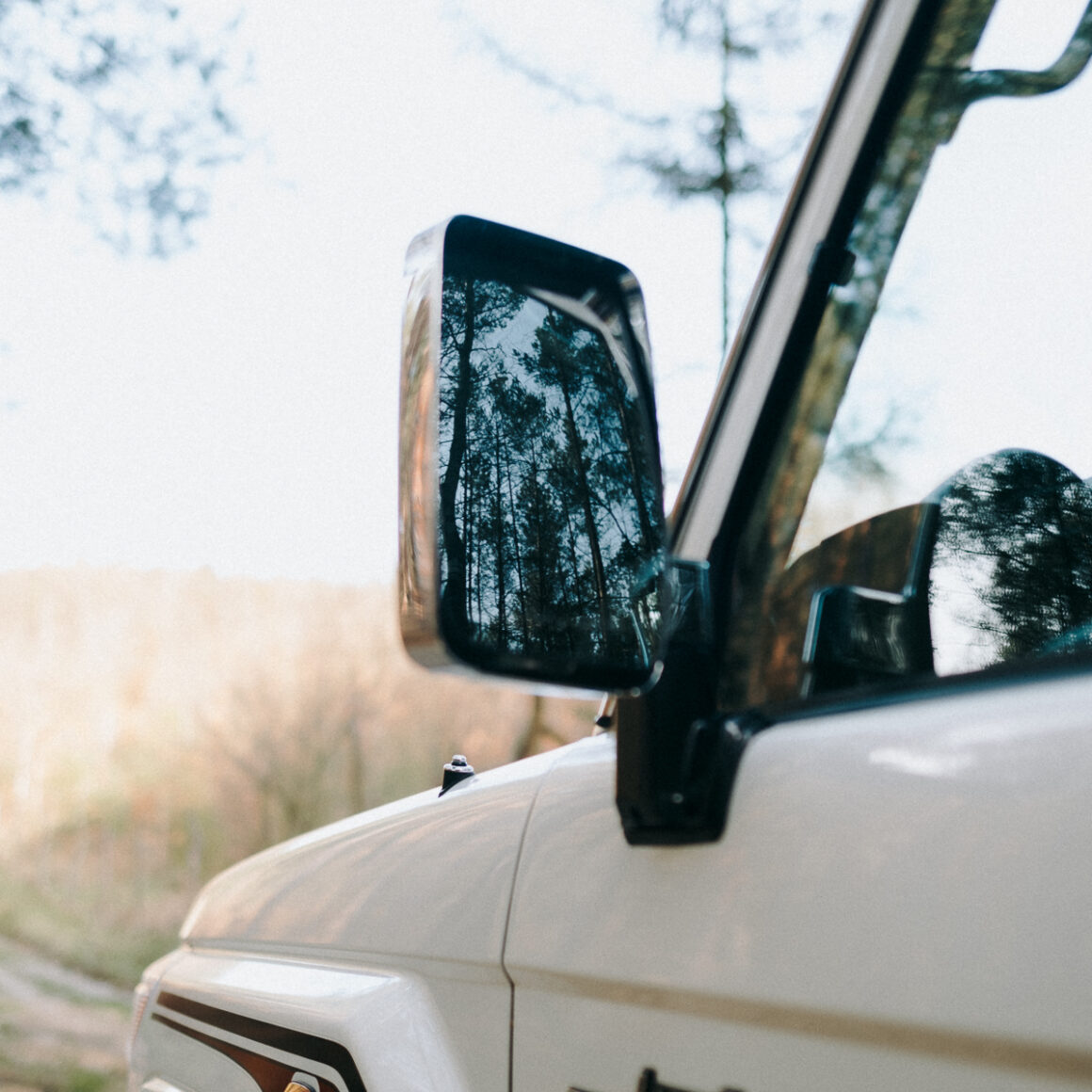 Remarkably, the Land Cruiser 70 series can even be purchased from local dealerships in countries like Japan, Australia, and the United Arab Emirates. In the case of our own vehicle, it was produced in Japan and imported from the UAE to Germany, highlighting its global reach and popularity.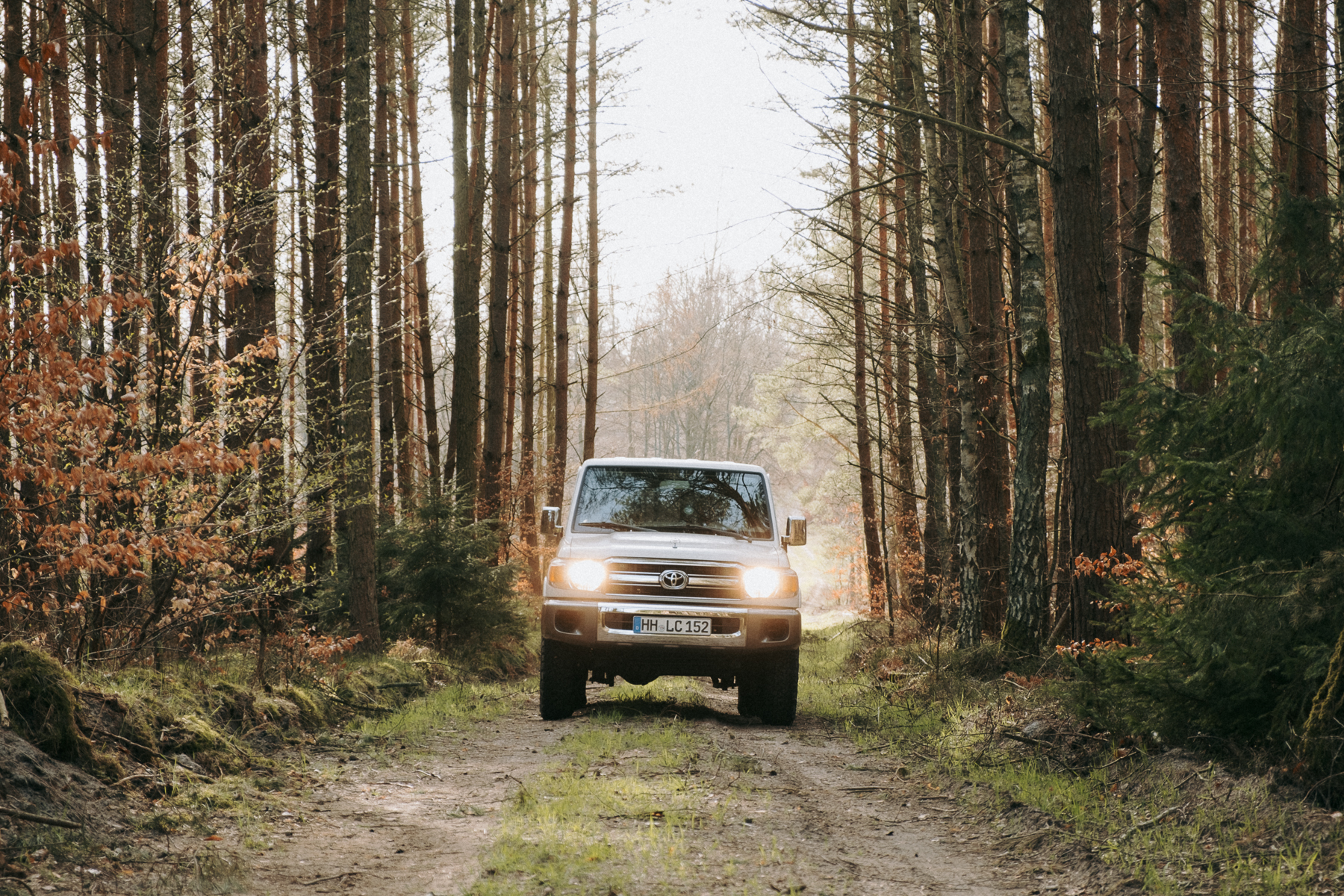 General information about the Toyota Land Cruiser GRJ76
Dimensions: 4730 mm / 1770 mm / 1955 mm (L/W/H)
Curb weight: 2,150 kg
Permitted total weight: 3.500 kg
Payload: 1,350 kg
Trailer load: 3,500 kg braked
Roof load: 150kg
Tank capacity: 130 l
The indestructible 1GR-FE engine
The heart of our 2021 Toyota Land Cruiser GRJ 76 lies in its impressive 1GR-FE 4-liter V6 engine with Dual VVT-i. This engine has been specifically designed by Toyota for SUVs and rear-wheel drive/four-wheel drive pickups. As part of the Toyota GR engine family, this 4-liter powerhouse, along with the 3.5-liter 2GR-FE engine, replaced the previous MZ V6 engines, showcasing Toyota's commitment to advanced and efficient engineering.
The 1GR engine made its debut in 2002, initially featured in the Toyota 4Runner and Land Cruiser Prado. Following a significant update in 2009 with the introduction of Dual VVT-i technology, the engine has continued to power a range of notable vehicles. These include the Toyota 4Runner, Toyota Fj Cruiser, 300 series Land Cruiser, and the Lexus GX400.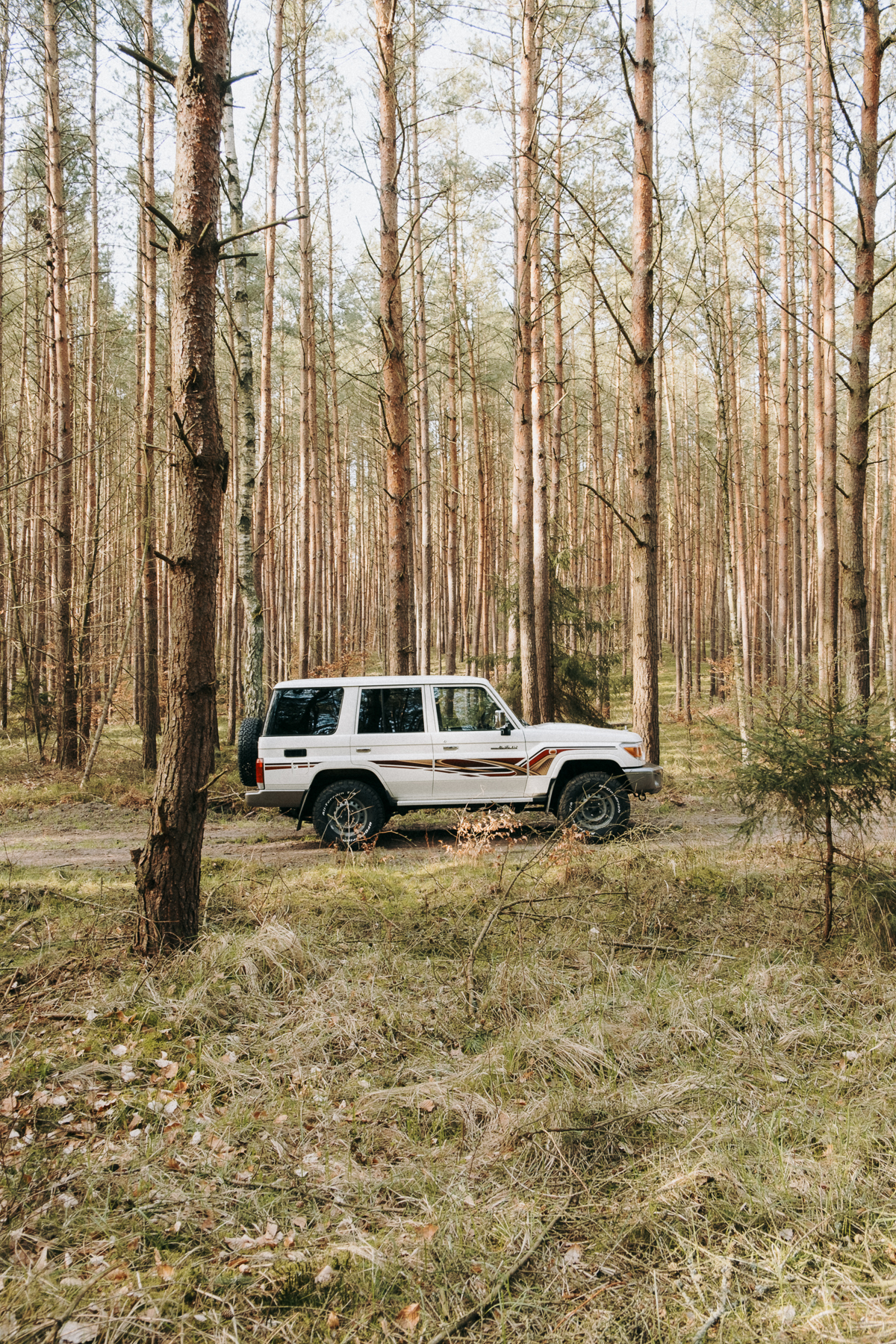 Through a conversion performed by Tom's Fahrzeugtechnik, our Land Cruiser GRJ 76 has received performance enhancements, resulting in an increased output of 272 horsepower and approximately 10% lower fuel consumption. These modifications were necessary to meet the stringent Euro 6 emission standards, showcasing the vehicle's commitment to environmental responsibility.
1GR-FE V6 petrol engine VVT-i with chain drive
3956cc displacement
200KW (272HP) 5200rpm
Torque 440Nm/3800rpm
Emission standard: Euro 6
Fuel consumption:

14.0 l/100 km (combined)
15.0 l/100 km (in town)
13.0 l/100 km (extra-urban)
Toyota Land Cruiser GRJ76 Drivetrain
True to its classic off-road nature, the Land Cruiser GRJ76 features a sturdy steel chassis and is equipped with two solid axles. Its front suspension utilizes ABS and coil springs, allowing it to navigate gravel roads with confidence, even under full load, without putting excessive strain on the leaf-spring rear axle.
The vehicle is equipped with a reliable 5-speed manual transmission, which provides a permanent rear-wheel drive configuration. However, when the need arises, the Toyota Land Cruiser GRJ76 can easily connect to a four-wheel drive system. This capability, combined with the inclusion of low- and high-range gear options, ensures exceptional off-road performance and versatility in various driving conditions.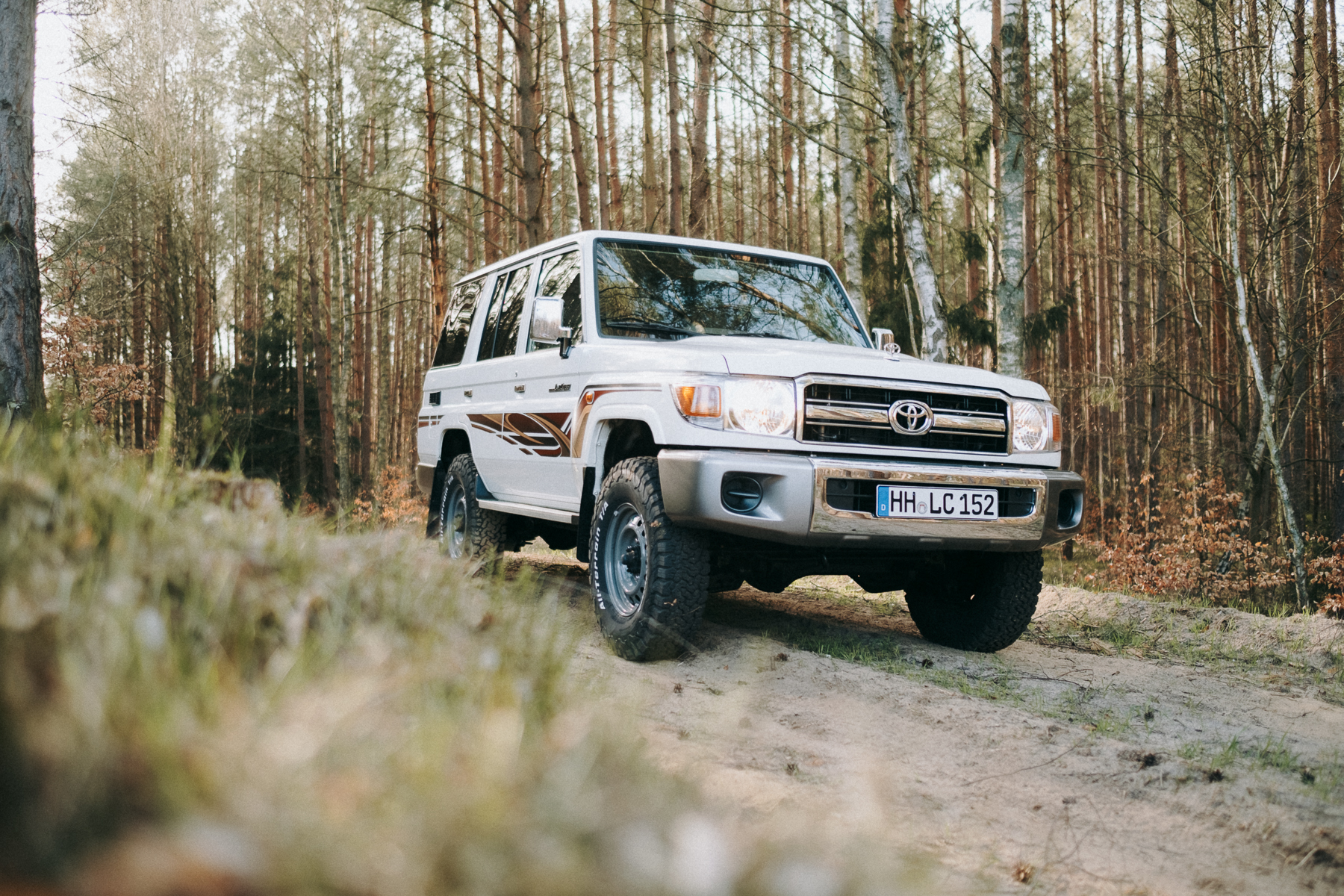 Our Toyota Land Cruiser GRJ76 and its modifications
If you're interested in delving deeper into the modifications we made to our Toyota Land Cruiser GRJ76, we invite you to visit a dedicated blog post on our website. This post provides comprehensive details and insights into the specific enhancements we have implemented, offering a more in-depth understanding of the upgrades made to our vehicle. Feel free to explore the blog post to gain a deeper appreciation for the modifications that have been tailored to our Toyota Land Cruiser GRJ76. There is also a YouTube video presenting all of the latest modifications.