In the times of hybrid and electric vehicles it is difficult to find brandnew cars like the Toyota Land Cruiser GRJ76. Technically it came straight from the factory, but visually it's been time-traveling back to the nineties. This blog post is a summary of everything you have to know.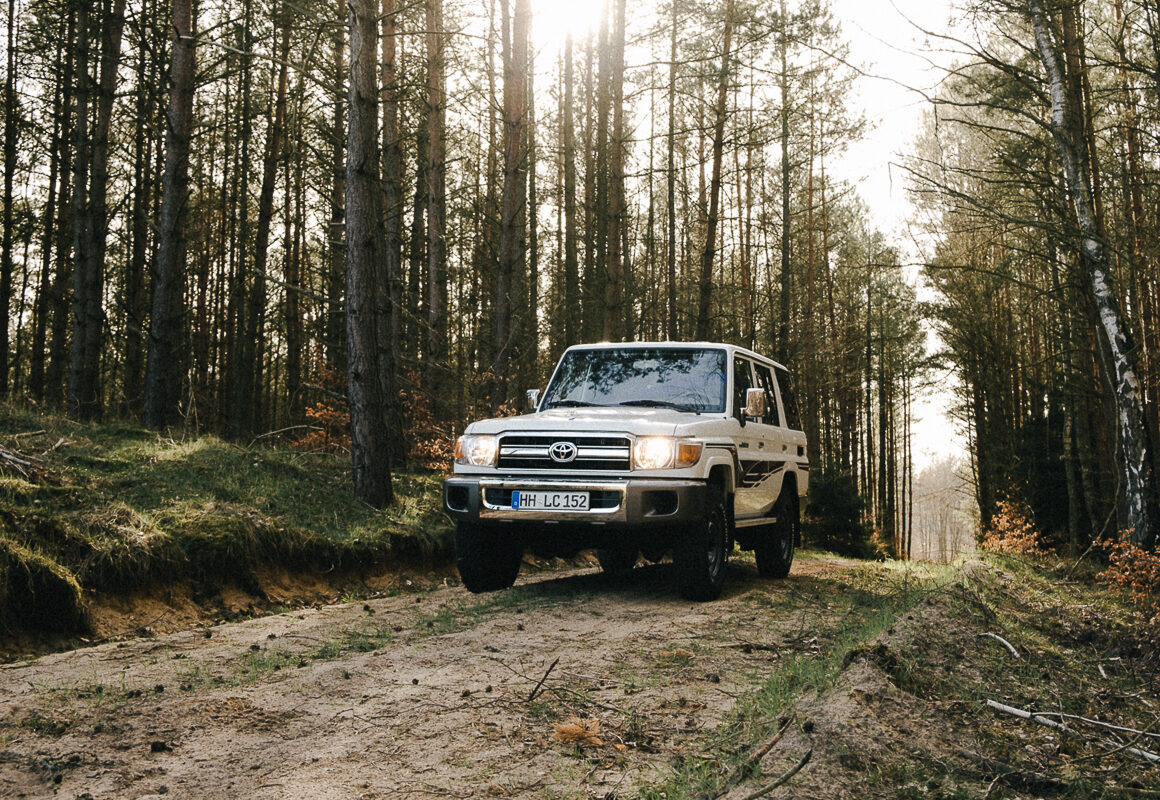 Why did we choose the Land Cruiser GRJ76?
The Land Cruiser 70 series is undeniably one of the few real, still-produced, classic all-terrain vehicles. It is angular, not filled like most new cars with electrics, and has one of the legendary Toyota engines. Since the beginning of its production in 1984 this model has been used in very difficult scenarios. For instance in the mining industry and by non-governmental organizations all over the globe. In fact its straightforward technology, which is easy to fix everywhere in the world, combined with the great availability of parts are the things that make it a great choice. In countries like Japan, Australia, and the United Arab Emirates you can even buy one at your local dealership. Ours has been produced in Japan and imported from the UAE to Germany.
General information about the Land Cruiser GRJ76
Dimensions: 4730 mm / 1770 mm / 1955 mm (L/W/H)
Curb weight: 2,150 kg
Permitted total weight: 3.500 kg
Payload: 1,350 kg
Trailer load: 3,500 kg braked
Roof load: 150kg
Tank capacity: 130 l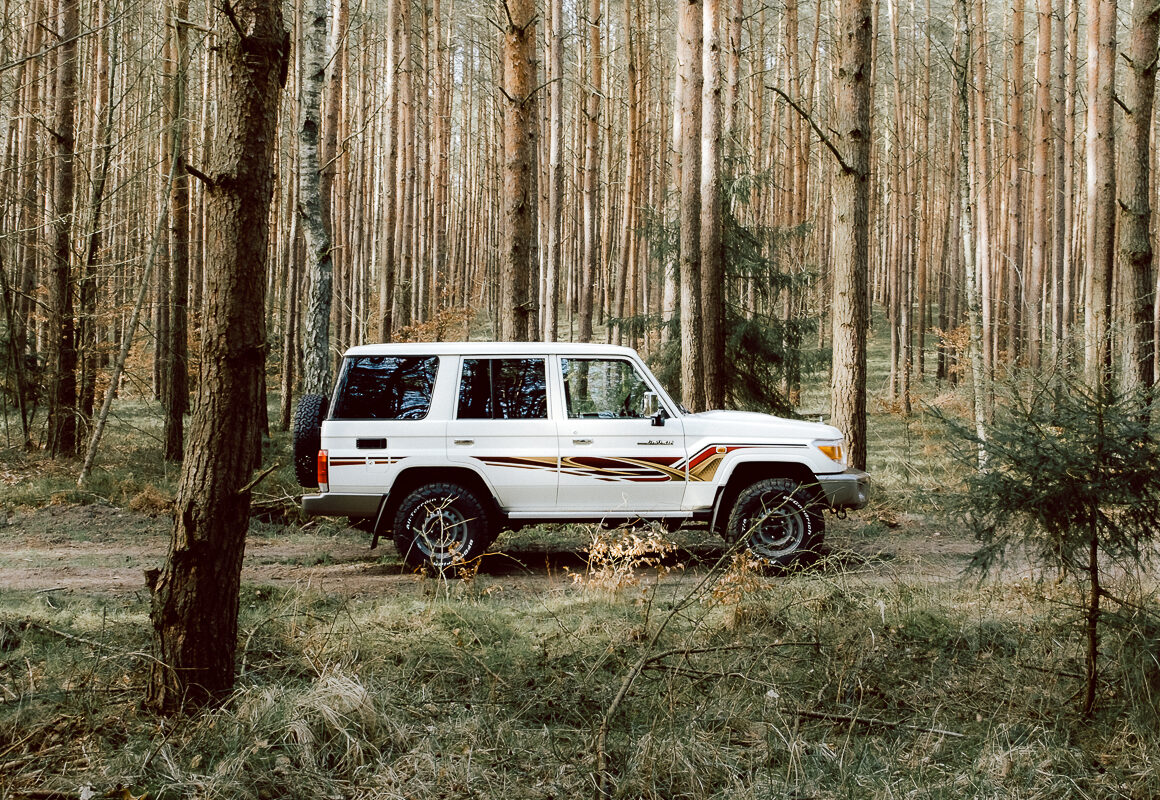 The indestructible 1GR-FE engine
The heart of our Toyota Land Cruiser GRJ 76 from 2021 is the 1GR-FE 4-litre V6 engine with Dual VVT-i. It has been designed by Toyota for SUVs and RWD / 4WD pickups. This 4-liter member of the Toyota GR engine family, along with the 3,5-litre 2GR-FE engine, replaced the previous MZ V6 engines. The 1GR was first available in 2002 on the Toyota 4Runner and Land Cruiser Prado. After the 2009 update (Dual VVT-i 1GR-FE), the engine continues its life and is still used in the following vehicles: Toyota 4Runner, Toyota Fj Cruiser, 300 series Land cruiser, or the Lexus GX400. Due to conversion by Tom's Fahrzeugtechnik, it has a performance increase to 272 hp & approximately 10% lower fuel consumption. It was a necessity to reach the Euro 6 emission standard. Here is some general information:
1GR-FE V6 petrol engine VVT-i with chain drive
3956cc displacement
200KW (272HP) 5200rpm
Torque 440Nm/3800rpm
Emission standard: Euro 6
Fuel consumption:

14.0 l/100 km (combined)
15.0 l/100 km (in town)
13.0 l/100 km (extra-urban)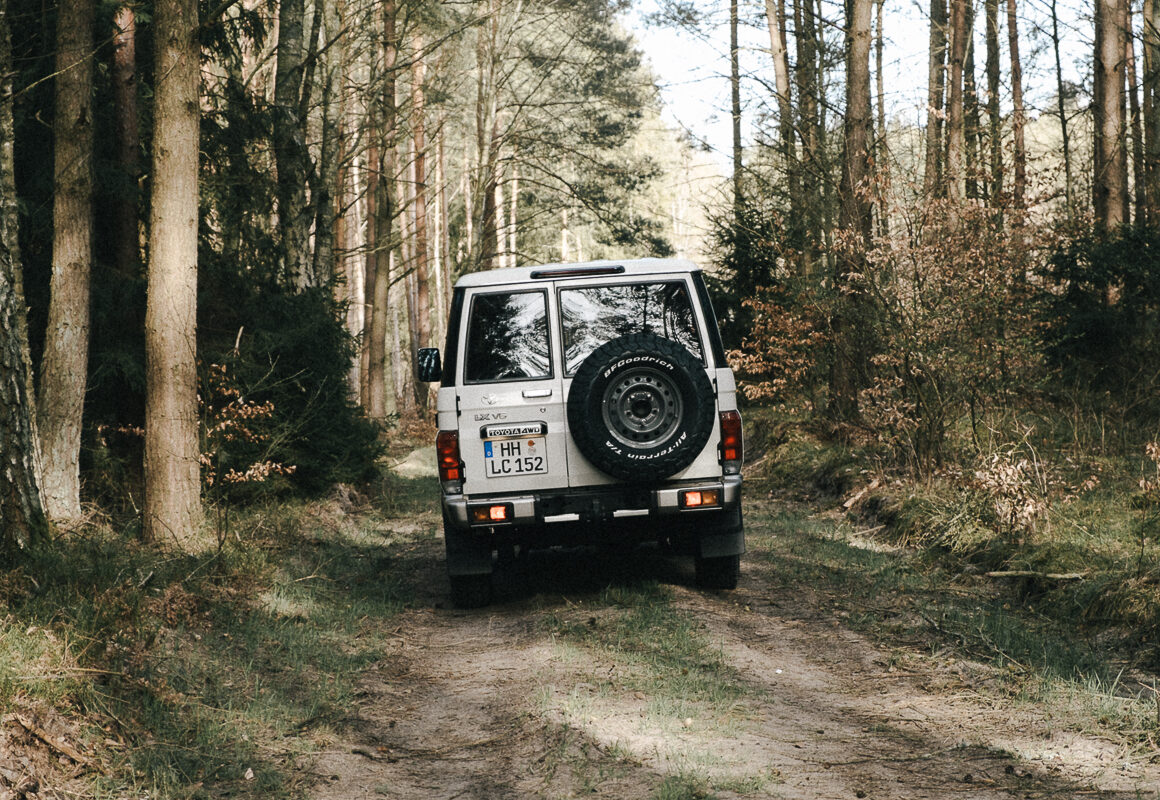 Land Cruiser GRJ76 Drivetrain
Like you would expect from a classic off-road vehicle, the Land Cruiser GRJ76 has a steel chassis and two solid axles. Thanks to ABS and coil springs at the front, it confidently traverses gravel roads without pushing the leaf-spring rear axle to the limit, even when fully loaded. The 5-speed manual transmission is a permanent rear-wheel drive with the option to connect to a four-wheel drive when needed. It is also equipped with low- and high-range gear.
Our Land Cruiser GRJ76 and its modifications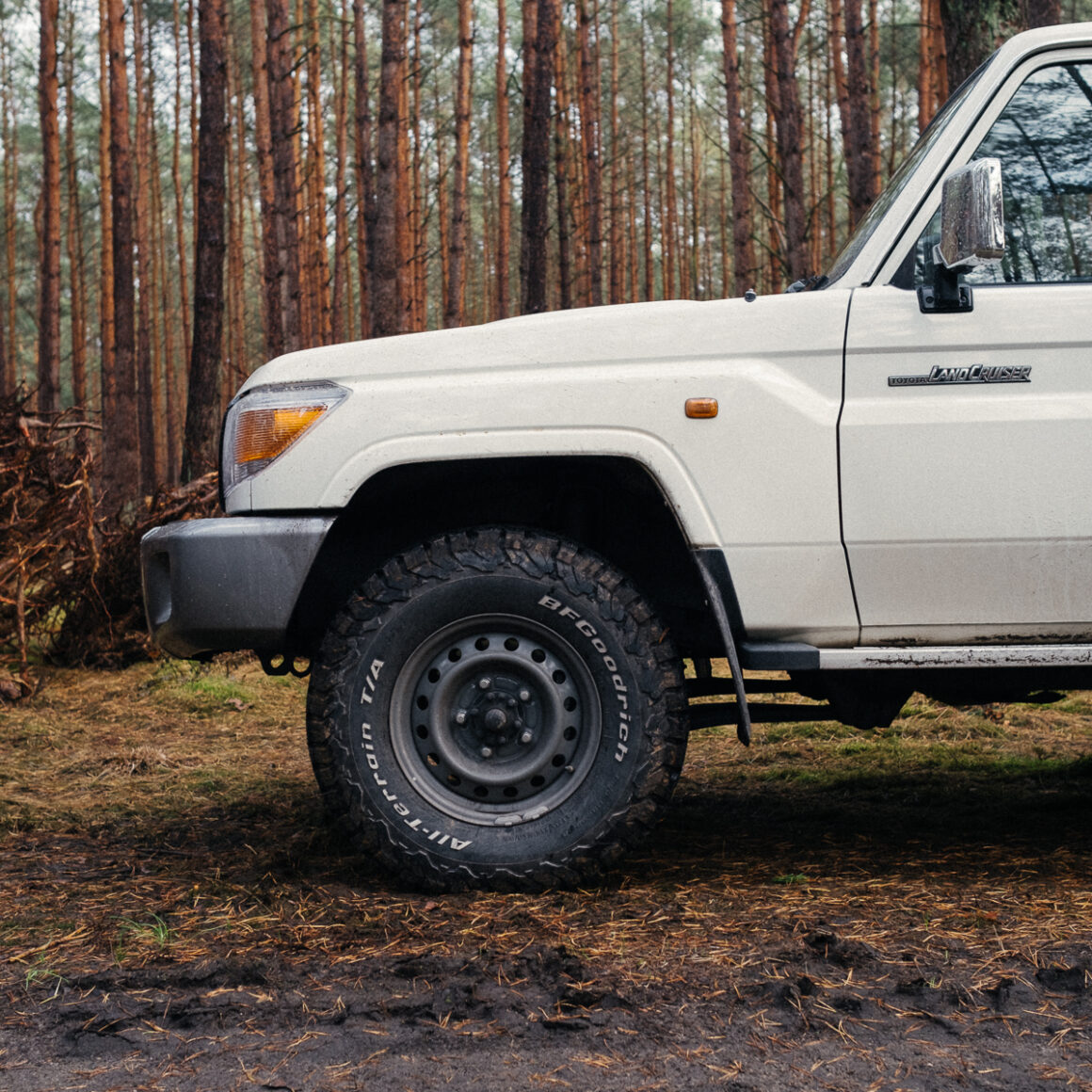 In case you want to learn more about the modifications we added to our Land Cruiser GRJ76, feel free to visit a dedicated blog post on our blog.
Video presentation on YouTube
If you are interested in seeing a full tour of our stock Toyota Land Cruiser GRJ76. Feel free to watch our video down below. It's in the polish language, but if you want there is an option to turn on the English subtitles.